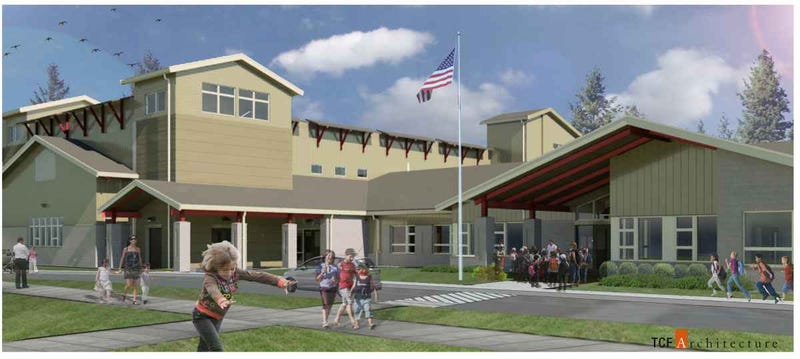 On the coast of Washington, a small fishing town is working on a tsunami shelter that could protect more than half its population during a wall-of-water scenario. Hakai magazine explains why it works, while other communities have shut down efforts to fund shelters.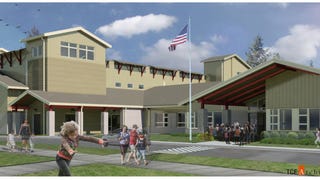 The threat of a tsunami is a very real thing for much of the Pacific coastline, yet many cities in the U.S. haven't taken specific infrastructural measures to ensure their residents are safe when they happen. A new building in Washington will have the first purpose-built tsunami shelter in the country, offering…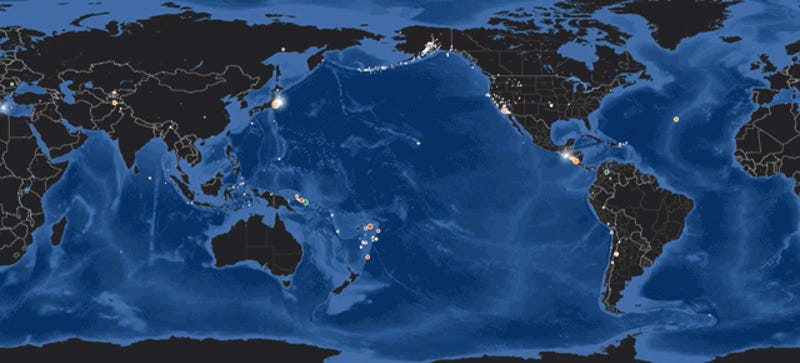 Didn't it seem to you that the ground was exceptionally shaky last month? That there were reports on big earthquakes happening somewhere pretty much every week? It wasn't just your imagination: April produced a higher-than-normal number of moderate-to-large earthquakes, and you can see it for yourself.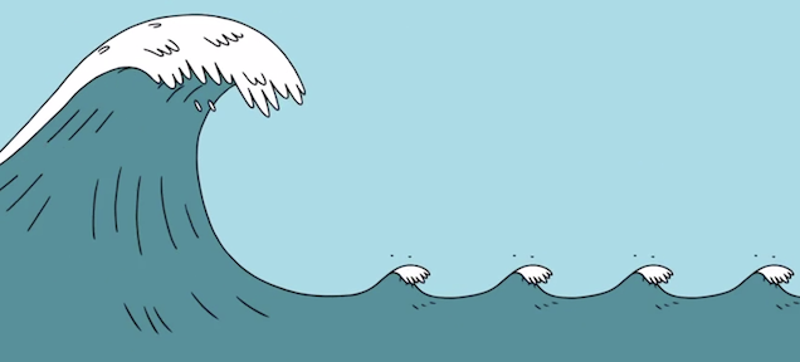 Waves come from the wind so tsunamis, which are basically bigger waves, must come from more wind, right? Not exactly. This cute animation explains that though normal waves are formed from above, tsunamis come from below from volcanic eruptions, landslides and earthquakes. They're the real monsters of the sea.
Deploying the improved infrastructure that will hopefully help prevent future tsunamis from devastating Japan is an expensive endeavour. So researchers across the country are developing new and cheaper ways to protect Japan, like this innovative floodgate that deploys automatically when waters come rushing in—no…
We've all seen the destruction that tsunamis can cause. It doesn't play around. But back in 1944, the US military wanted to play around with tsunamis in hope of creating a man made tsunami bomb—basically setting off 10 large blasts in the ocean to create a 33-foot tsunami that would pulverize and drown a city.
Inspired by the tragic tsunamis that hit Japan last year, Australian houseboat builder Matt Duncan decided to design and construct the ultimate life jacket. What he came up with was the Tsunami Survival Pod, designed to protect up to four passengers from rushing waters and tons of debris.
The badly-damaged Fukushima Dai-ichi nuclear power plant has been upgraded from 5 to 7 on the International Nuclear and Radiological Event Scale. That's, in case you were wondering, out of seven. The only other nuclear crisis to reach the same… [
Gawker
]
Since 1933, Crescent City, California, a small city south of the Oregon border, has been ravaged by 31 tsunamis, more than any other city in the United States. The tsunamis caused by Japan's earthquake were expected to hit hardest in Crescent City and actually ended up causing significant damage to boats in the harbor…
If a medium-sized asteroid lands in the ocean, tsunamis won't be the only worry. Water vapor and sea salt thrown up by the impact could damage the ozone layer, leading to record levels of ultraviolet radiation that could threaten humanity.