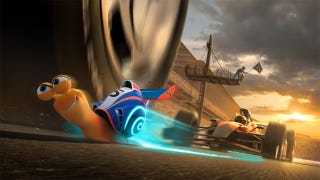 Following the success of David Fincher's House of Cards, Netflix is going to produce a new series, this time teaming up with Dreamworks Animation SKG. The series will be based in Dreamworks' upcoming animation movie Turbo, the story of a snail that gains speed superpowers.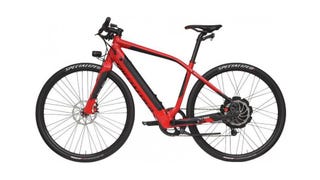 When does a power-assisted bike stop being a bike and instead becomes a moped? While there's no defined limit, Specialized's new Turbo e-bike is definitely toeing the line.
The Turbo's integrated battery monitor. The Li-Ion battery pack and charge indicator. The rear hub and regenerative brake The handlebar…
Intel's next-generation core processors are just out of the oven, and you can already overclock the bejeezus out of 'em. The G Series notebooks from MSI? They let you overclock 10-15% beyond what Sandy Bridge intended.
A few months back, I wrote about Turbo, a USC graduate thesis shot for under $100K on a Red One camera that used some well-designed effects to capture one potential future of gaming. Now it's online for free.
Click to view
This simple Wiimote hack reminds me of the days when the NES Advantage allowed for a little "turbo" fire while playing a Shmup like . It was kind of cheating, sure, but it made old games fun again. This kit does the same. I may rent for my Wii now. Emphasis on "may."As you can see, the hack adds a…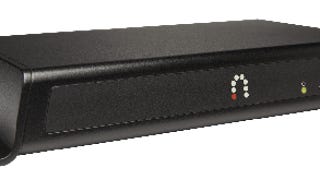 Sling's just released the Slinglink TURBO 1 and Slinglink TURBO 4, two powerline network adapters so you can connect your Slingboxes through your home network by way of the electrical system. Aptly named, the TURBO 1 has one Ethernet port and the TURBO 4 has four, and will retail for $99 and $149 respectively.
If you're at all interested in getting a SlingLink Turbo to compliment your Slingbox, there's a $20 coupon for Woot members. Just hit up this page, get the code, and follow the link to buy it. If you're not familiar with the SlingLink, it's essentially powerline networking in a Sling-like box.
Following up on the rumor that Apple was going to add an H.264 hardware encoding/decoding chip into all upcoming Macs, Elgato has released an H.264 USB stick that does just that. What does this mean to you? Well, a USB stick would be second best to an internal chip (like was speculated before) but the effect is the…
Netgear's Storage Central has been popular enough with the home and small business market for them to release an updated version. The SC101T now supports SATA drives instead of IDE, has disk mirroring, and finally supports Gigabit Ethernet. About gorram time, we say.