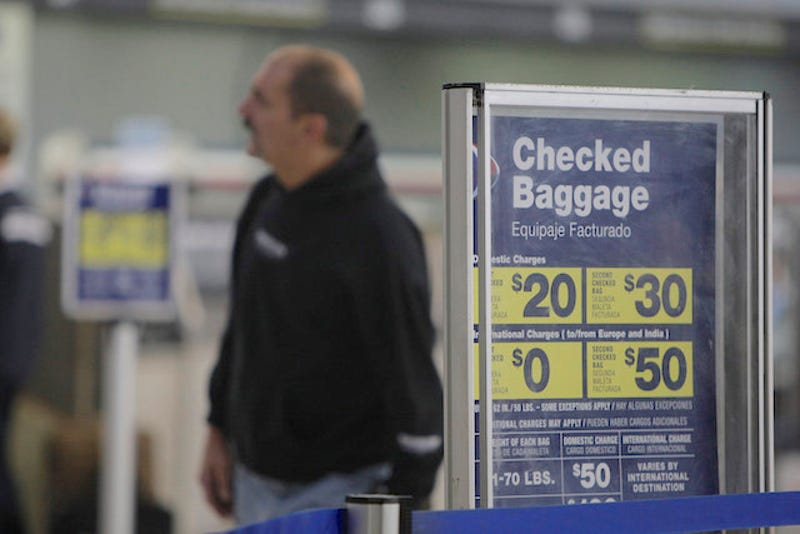 You may be familiar with this meme: "If a 747 can carry the space shuttle, then I call bullshit on overweight luggage fees." Airlines collected $38.1 billion in revenue from such fees in 2014, almost a 21 percent increase year-over-year. These fees are the new normal, and future fees are a pure insult to your…
All United Airlines flights are currently grounded, and the Federal Aviation Administration is blaming "automation issues" for the travel nightmare.
Mention "biofuel" and the average American driver will likely only think of a car that perpetually smells of Burger King. But, these fuels are making quick inroads to the aviation industry—both Alaska and United Airlines have announced today that some flights' fuel supplies include non-petroleum alternatives.
Steve Silberman suffered through a flight from Hell. Not only did United attendants ask him to switch seats when the woman next to him irrationally demanded so, but after forgetting his Kindle on the plane, the attendants refused to grab it.
Federal rules state clearly that wheelchairs may be taken apart during a flight in order to save room. But they also say they'll be put back together. Except when they're not. Then you're kinda screwed.
Uh oh, our Jason Chen is going to be pissed when he sees this news. In-flight Wi-Fi's set to get even slower, now that Gogo is giving away free Facebook access on seven of the major airlines.
United Airlines is getting Wi-Fi...sort of. Only 13 Boeing 757s will receive Aircell's popular Gogo service for coast-to-coast flights by November. The price will range from $13 for laptops to $8 for smartphones and other small Wi-Fi devices. [Chicago Tribune via CrunchGear]
United has announced more details regarding their long-planned inflight internet services. Coming in the second half of this year, Wi-Fi will cost customers $13 per flight.