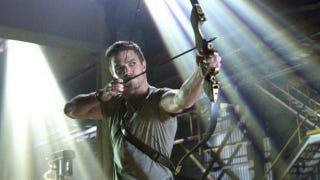 Now that the week of television upfronts are coming to a close, it's time to take a look back at all the new TV we've been promised (and what we missed out on). Find out what happened to the mysterious Hunger Games show and get a better look at J.J. Abrams' latest attempt at a successful scifi series.
In an interview with the New York Times ABC's Paul Lee and NBC's Bob Greenblatt (both new studio presidents) admit that 2010's new TV shows were completely devoid of any fresh ideas.
You've seen sneak peeks of J.J. Abrams Undercovers and the show some people are calling the new Lost, The Event. But now see the full-length feature trailers, clips and interviews. Plus True Blood's full-length season 3 promo has been released!