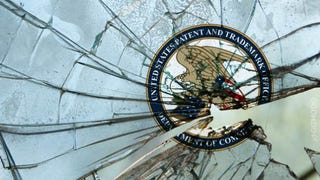 Probably the worst thing about America's very broken patent system is the existence of patent trolls: companies that own intellectual property for the sole purpose of using it to sue other, actually productive, firms.
Even though Apple scored a big victory against Samsung inside the court, it looks like Apple is losing its stronghold on its patents. After tentatively invalidating the 'Steve Jobs Patent' on multitouch, the USPTO has invalidated Apple's 'pinch to zoom' patent. The 'pinch to zoom' patent was crucial in scoring a…
Sony's new trademarked tagline is "HOLY INVASION OF PRIVACY, BADMAN!" It's apparently related to "games" and "optical discs." I think it might be related to "Christian Bale" and a "temper." Would explain all those caps.
It's been only a year, but the Helio Drift slider has been phased out of Helio's lineup, and should be soon replaced by a Helio "Mysto." Heliocity discovered a new filing at the USPTO for the Mysto, but unlike the FCC, the USPTO doesn't tell tales of lovers gone by. It's unlikely that the Mysto is the next generation …
With all the UMPCs being rolled out lately, Apple appears to be preparing one of its own, filing patents for a number of telltale technologies. First, in a patent application dated today, we see a single-arc QWERTY keyboard similar to Microsoft Touchpack software, with this drawing describing "activation of virtual…