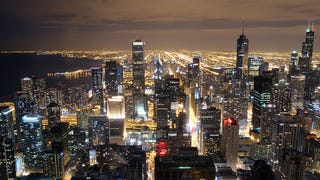 With the threat of terrorism and extreme weather perennially perched on the horizon, Chicago's getting creative with its infrastructure upgrades. The city's primary power company, Commercial Edison, is planning to install superconducting cables to prevent outages in the city center. Why doesn't every city do this?
When Tsar Peter the Great founded the former Russian capital city of Saint Petersburg more than 300 years ago, he intended it to provide a "window on the Baltic." Turns out, that window was more of a screen door. To protect itself, the city built a dam that took almost 300 years and $3.85 billion to complete.
Microsoft Hohm, the energy usage-tracking web app, just got a whole lot easier to use. Microsoft and Blue Line Innovation have created a power meter reader so anyone can use Microsoft Hohm to see exactly how much money they're wasting.
Last week I provided a few basic green upgrades that can help you save money. This time around it's all about tech that will save money and potentially increase the value of your home.
If you are one of the many trying out the Windows 7 beta, you may be interested in downloading SetteMaster as a one stop shop for common performance tweaks.