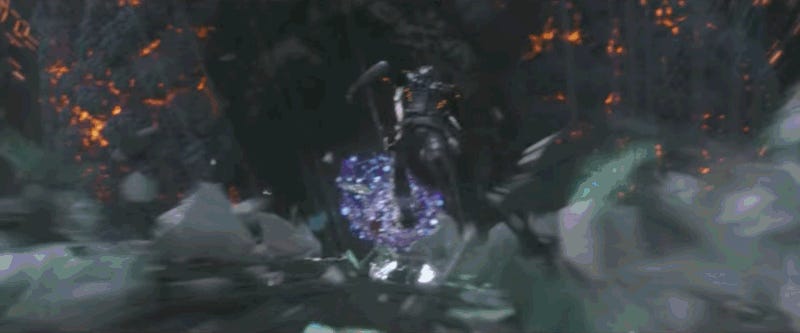 Luc Besson's Valerian and the City of a Thousand Planets is not lacking in color or a wide variety of alien life, that's for sure. This new trailer really focuses on explaining the basics of the plot: agents Valerian (Dane DeHaan) and Laureline (Cara Delevingne) are investigating and then trying to stop a threat to…
Universal might be close to finding its Frankenstein's monster. Go behind the scenes of Aquman with new filming footage. Patty Jenkins discusses Diana's view of mankind in Wonder Woman. Plus, Cheryl Blossom's furious transformation on Riverdale, and new looks at Supergirl's finale and the next episode of Doctor Who.…
There are more rumors about who'll direct the next Bond movie. James Gunn has big plans for Gamora in Guardians of the Galaxy Vol. 3. Could an old friend be joining Peter Capaldi in his final episode of Doctor Who? Plus, a new look at Once Upon a Time's musical episode, and new King Arthur clips. Spoilers now!

Wonder Woman gets another new TV spot. It looks like Robert Zemeckis is definitely not directing The Flash. One major character will not be a part of any show in the Arrow universe next season. Plus, new pictures from Valerian and The Dark Tower, another Stan Lee cameo, and a new teaser for Twin Peaks. To me, my…
Luc Besson's upcoming Valerian and the City of a Thousand Planets looks like it's going to be one of the trippiest sci-fi movies to come around since, well, The Fifth Element. A new trailer for the film shows off new aliens and more over-the-top spectacle than is probably healthy for early morning viewing.
One of Europe's most-beloved scifi comic books will soon hit theaters as the heavily anticipated Luc Besson space opera, Valérian and the City of a Thousand Planets. To get audiences ready, Cinebook has announced they're releasing a complete translated collection of the decades-long Valérian comic that inspired it.

At New York Comic Con, superstar movie director Luc Besson admitted that the first woman he fell in love with was a comic book character. So when heroine Laureline comes to life next summer in Valerian and The City of a Thousand Planets, it'll be the culmination of a lifelong dream for the French filmmaker.