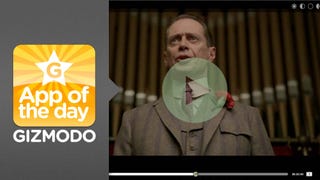 VLC used to be the premo app for anyone who wanted to play any sort of video (movies, tv shows, etc.) on their iPad. Sadly, it was pulled from the app store. Luckily, there's It's Playing. It's like VLC except you can download it RIGHT NOW.
More than half the internet is filled with videos and more than half the fun of videos is sharing them. Showyou combines all the videos shared from your friends and turns them into a personalized TV network for your iPad. The beautifully interactive 2D wall will give you material to watch for days.
What is it?
…
This isn't the first video app for iPhone which coats your videos in those delicious old-timey filters (8mm got in there first.) It is, however, free, and shares videos in a stream like Color does for photos.
Like attaching a pair of trainer-wheels to your bike, Steadycam Pro stabilizes recording video so you get a neater, less-wobbly result. How does it de-shake your videos? With the use of algorithms, but that's all developer Midnox is letting on. Do check out the video for a look at how much magic the app contains,…
The play-whatever-you-throw-at-it Swiss Army Knife media player VLC is now available as an iPad app. And it's free! So unless you get some sick pleasure out of transcoding, dust off some DivX files and try it out. [iTunes via CrunchGear]