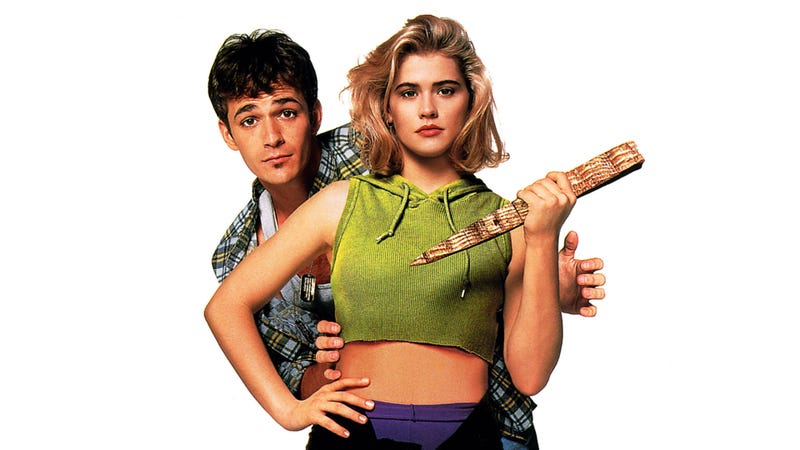 There is a plague of remakes sweeping across the land right now. While some remakes are decent or worthwhile, a lot of them are pointless at best and travesties at worst. And a lot of them are clearly terrible ideas. Here are 10 movie remakes we are overjoyed never got made.
Stunt casting is a long tradition in science fiction and fantasy, but it's only gotten more common lately. Films and TV shows will cast a famous actor — or someone who used to be in a Joss Whedon show — to spark interest. Sometimes, it's just unnecessary. But here are a bunch of cases where it was the perfect casting.
It's hard to be a mega-company and not be evil. There's just something about setting up a huge conglomerate of global reach that somehow makes a CEO want to develop viruses and weapons and evil robots, I guess. But just because a corporation is evil doesn't mean that's it's good at being evil — here are 10 companies…
Giving some much-deserved respect to his Cosmopolis director David Cronenberg, actor Robert Pattinson staged a photoshoot where he recreated scenes from Videodrome and Scanners. Good to see that Pattinson is happy about shoving guns in his insides and sleeping with copies of himself, like any good Cronenberg fan.
Director David Cronenberg's 1983 media horror flick Videodrome would go on to become a cult classic, but the film was a bit misunderstood in its time. Here's a selection of audience surveys from a test screening from the Eighties. Erotic televisions inspire brevity, which in turn does not amount to wit.
This past weekend, Justin Timberlake totally failed to rock our dystopian future in In Time. But the man who brought sexy back is by no means the weakest singer-turned-actor ever to grace science fiction and fantasy — not by any means. The history of SF and fantasy is littered with tons of musician roles and cameos,…
David Cronenberg's Videodrome is getting the obligatory remake treatment. Universal is set to reboot the picture, with or without Cronenberg. I'm for this remake, if and only if they delve deeper into the bizarre tortures (how timely) and include the crazed James Woods. Transformers 2 co-writer Ehren Kruger is writing…