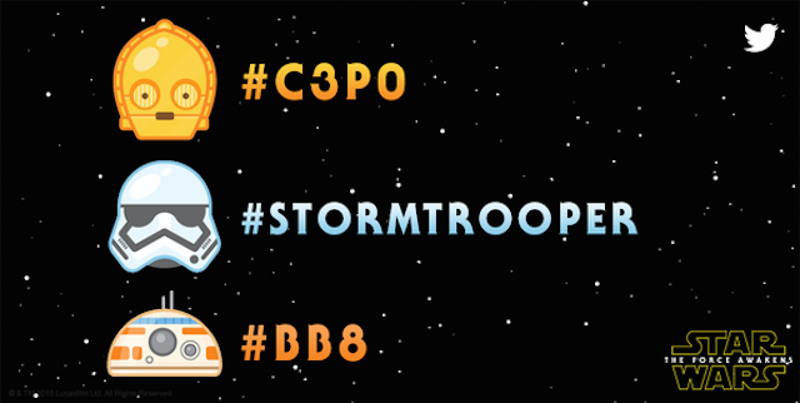 Hey guess what, there's a new Star Wars movie coming out! And as the latest ploy to dominate the online conversation, the film has partnered with Twitter to create emoji-generating hashtags for three members of the Episode VII universe, just as a new teaser trailer hits at Star Wars Celebration.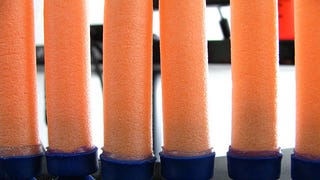 Father's Day is coming and, since the courts won't let you take the kids to a strip club like last year, you might as well teach them something about physics and craftsmanship. The Geek Dad's Guide to Weekend Fun by Ken Denmead has projects to help even the most irresponsible man bond with his kids.
Using data from NASA's Spitzer Space Telescope, Dr Massimo Marengo—from the Harvard-Smithsonian Centre for Astrophysics—and Dr Dana Backman—from the SETI Institute—are claiming that there's a solar system which is a younger twin of our own, just 10.5 light-years from us. Nothing surprising, really, until they tell you…
How does one design a propulsion system that combines a full-scale turbine engine and a Constant Volume Combustion (CVC) engine that is capable of delivering 12,000 pounds of payload up to 9,000 nautical miles from the continental United States in less than two hours? DARPA has released new details on how they plan on…
It looks like a prop from the latest Dr. Who series, it clamps down with the deliberateness of a Vulcan, and it feels... well... not too bad. The Powernic finger-pressure massager is a pretty serious apparatus, and in the wrong hands it could probably do quite a bit of damage. Good thing there's a touch-sensitive…
The best new Nerf toy out of the entire Toy Fair 2008 lineup is this fully automatic dart gun. The toy is $40, and comes with 25 belt-fed darts, powered by six D-cell batteries (!). Paired with the Mission Kit Tactical Light, this is the kind of base unit a Nerf gun modder could really learn to love.
It's hard to judge how big the FlipStart is even with a gallery with shots of it next to Brian's hand (he has dwarf-like appendages, in case you were wondering). So here's the UMPC-like device next to the businessman's favorite love/hate gadget, the BlackBerry.
Now that the FlipStart has finally moved its way from the land of vaporware into the real world, you're probably curious as to how it looks. That's why we took a huge gallery when we got our hands on it.
Many of you whippersnappers won't even know what we're talking about when we mention the FlipStart, a piece of vaporware from the distant past (this nonsense started all the way back in 2003) when ultra-mobile PCs (UMPC) were just a glimmer in the eyes of their creators. Now a group of pictures have emerged of the…