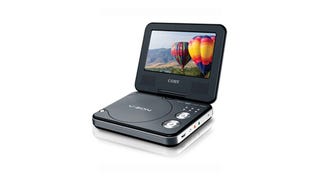 You know those gadgets that you can buy at drugstores? Back in the early 2000s it was all portable CD players and PC speakers. Now it's MP3 players with 2GB of storage and wimpy tablets. And if you've ever done last minute Christmas shopping at a Walgreens you know that the brands start to become recognizable for…
When cat owner Chris sent his HP Elitebook in for repairs, he received a nasty surprise—not only weren't his repairs covered by his warranty, but his cat was to blame. HP claims the computer was furred to death.
The iPhone 4 is far from indestructible. Hell, it's starting to seem like it might actually be fragile. So here, for worrywarts and klutzes alike, is an overview of some warranty and insurance plans in case things go wrong.
Sony's just announced extended service plans for both PS3 and PSP, including an option that covers you if you "accidentally" crack the screen of your PSP. Or hurl it across the room in frustration.
Boing Boing Cory relates this tale using his $100/year global support service for his Lenovo laptop and actually liking what eventually happened. Wha??
Wired takes a look at the "phenomenon" of your gadgets breaking just after the warranty on them expire. A conspiracy? No.
For dazed, RRoD-weary Xbox users, hearing that there's one more way that your console might die on you was almost too much to bear. Thankfully, Microsoft has announced that these latest victims are covered, even retroactively.
Man, companies are always trying to screw ya. Take warranties, for example. They'll void them for practically anything these days! Just ask Keith Walendowski of Milwaukee, WI (pictured). All he did was shoot his lawnmower with a sawed-off shotgun, and now the company who makes it says the warranty is voided. What a…
Almost half of readers decided that extended warranties weren't for them, and they'd be happy with the manufacturer's limited warranty. Another 30% say they do like warranties, but only for big purchases. What does the NYT say? "A sucker's bet."
Every gadget freak knows of them, and usually despises them. Yes, extended warranties. Every Sam, Joe and Bob salesman at your favorite consumer electronics store is trying to hock one to you. The Washington Post took a very in-depth look at extended warranties, the numbers, and what they mean for the consumer.