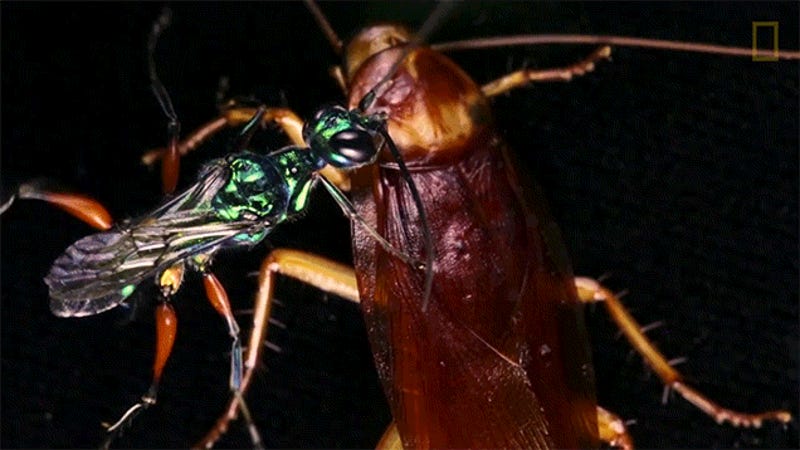 Be honest, when you're watching a tv show like The Walking Dead or going through some zombie movies, you imagine how you'd act and what you'd do in a world full of zombies. But alas, you're only in the real world and safe from the zombie apocalypse. Turns out zombie world isn't that far away though! A jewel wasp…
Wasps are notorious for devouring other creatures from the inside out. Now scientists have learned that after they've killed something, they wrap themselves up in its cocoon for good measure and exhibit strange jumping behavior while in that cocooned state.
Imagine walking into a room and stumbling straight into a wasp nest that's nearly 22 feet big. That's what happened in the Canary Islands. Neighbors had been growing concerned over a vacant home so they notified the police. When the police entered the home, they discovered the home wasn't empty at all. Rather, it was…
100 million years ago, when dinosaurs were still around, this spider had captured a wasp in his web. The wasp was going to be the spider's dinner. The wasp was going to die watching the spider kill him. The wasp was going to—SPLAT. At that exact moment—one hundred million freaking years ago—tree resin flowed over on…
In the unceasing war between man and nature, the ranks of homo sapiens is about to use a dirty trick—using the natural world against itself. Californian agricultural officials are sending in wasps as instinctive mercenaries.