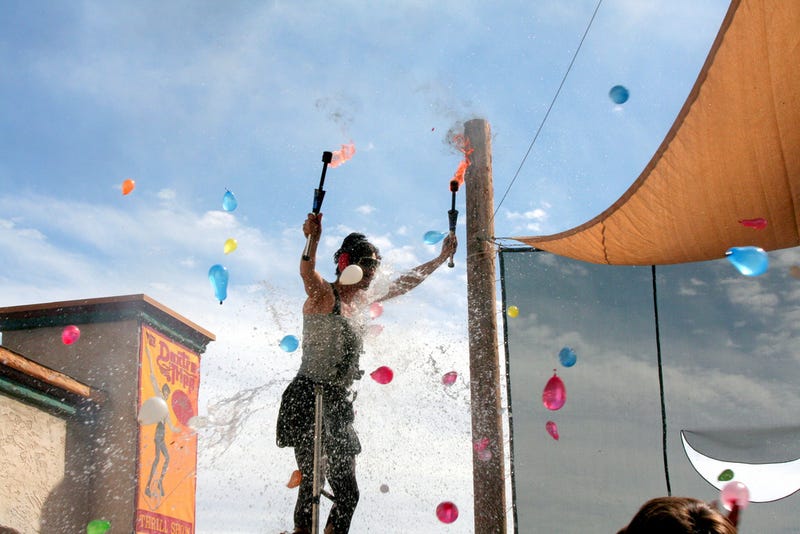 Water balloons. Squirt guns. The overzealous gardner with a hose. The best part of summer is the water weaponry. For this week's Shooting Challenge, capture some element of a water fight.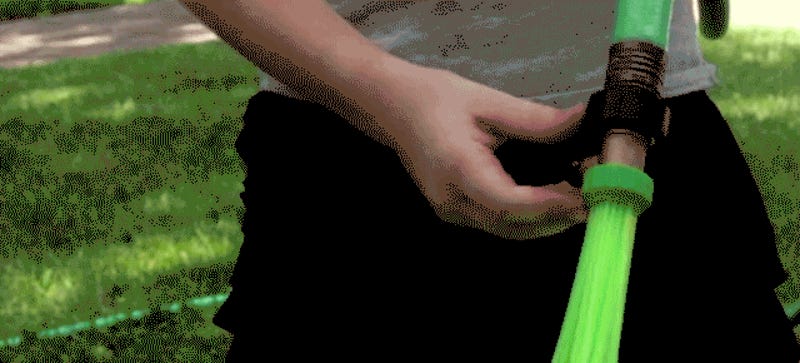 Remember that amazing invention from earlier this year that let you fill and seal 100 water balloons in just a minute—without having to tie a single knot? It started life with a ridiculously successful Kickstarter campaign, but according to the folks at Blaster Labs, its creator recently signed a deal with Zuru, the…
When you watch a video of water balloons in slow motion, you expect to see the ballon slowly rip open, you expect to see a geyser of water gushing out, you expect an explosion. Not with this slow motion video. For this video, you only get to see the endless jiggle, and blue ballish as it may be, it's oddly…
With summer upon us, the minds of some pranksters and water battlers will inevitably turn to water balloons and the havoc they can wreak. Photographer Edward Horsford's series of high-speed photos, however, invite us to see these water weapons in a different light, capturing the water the moment after the balloon has…
With just some colored water, paint, milk, strobe lights, and a few water balloons, artist Ryan Taylor captured these explosions of color for your eyes to feast upon. [Colossal]
What happens when you mix two backyard staples, the water balloon and the barbeque grill? Apparently a pop loud enough to convince your neighbors you're setting off anti-aircraft missiles. Now I'm not saying to try this or anything—certainly not—but I can't help imagining that I would be impressed by the summertime…
Our friend Robert Woodhead (of slow-mo Mentos-n-Coke fame) has kindly shared another of his Casio Exilim EX-F1 masterpieces, this time water balloons and china slowly shattering (and occasionally not shattering) to the tune of Tchaikovsky's 1812 Overture. They're a mixture of 300, 600 and 1200 frame-per-second shots,…
The traditional summer water balloon fight just got a little more intense. Fill up a water balloon and load it into this shoulder-mounted water mortar. It uses a spring-loaded mechanism to fire the water balloon. The effective range is anywhere from 15 to 20 feet, and this device is sure to piss off Mom. $40.