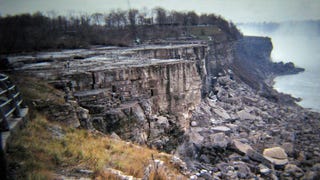 New York State Parks is holding a hearing this week about what might seem like a controversial topic: Whether or not to turn off Niagara Falls. This is a process called dewatering, and yes, it's happened before.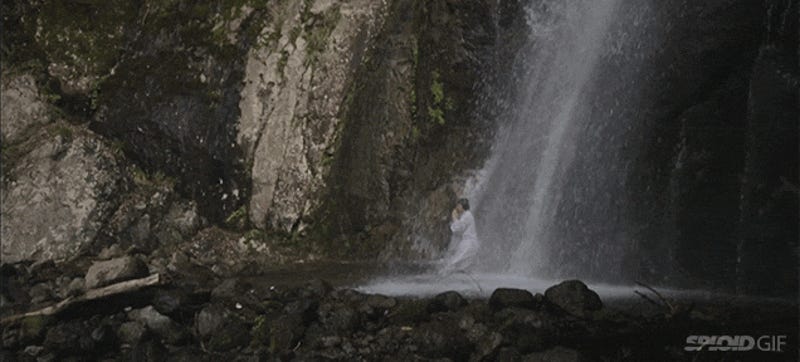 Shugendo is an old religion in Japan that started in the 7th century that focuses on a spiritual experience or awakening of sorts with nature. There's more to it then that, of course. But this film by Mathieu Le Lay explores that world and follows Yamabushi monk Kosho Tateishi during his prayer rituals.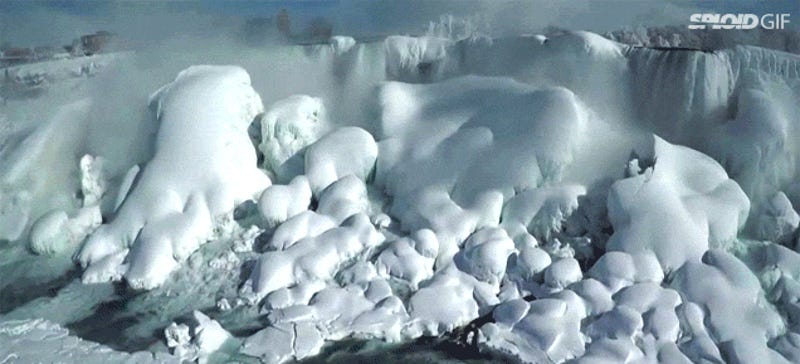 Pick your pop culture reference—the Fortress of Solitude or Hoth—and brush the mountains in cotton candy white and add water raging underneath the frozen sheets and you get a little bit close to what Niagara Falls looks like right now. NBC News has footage of the frozen Niagara Falls and it looks like another planet.
The Anacostia River that runs through Washington DC has historically been known as, well, not the cleanest river in the country. A new elevated park straddling the river plans to filter the dirty water with a waterfall feature (apparently projected with Frederick Douglass's face). It's the winning design announced…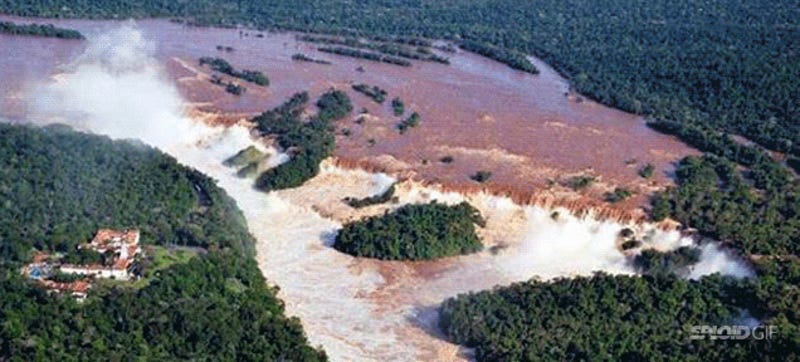 Following massive rainfalls in Misiones, Argentina, and Santa Catarina and Paraná, Brazil, the famous Iguazú Falls are now overflowing, carrying 46,300 cubic meters per second—33 times the usual water flow rate. The images and video are unbelievable. I hope you have your arks ready, my friends.
Winds are now so strong on the southern coast of Australia—74.5mph (120km/h)—that waterfalls are running upwards. The water is just being blown up from the bottom. The situation's crazy, especially for those commuters in their ferries.
Click to viewWaterfalls have never been this much fun. Sheets of cascading droplets have been turned into a multilayered computer display, suitable for playing Tetris in 3D.
While this image of a gigantic waterfall cascading down from beneath the Brooklyn Bridge looks like some wacky photoshop, it's actually something that's being installed this summer. A new art project will have four waterfall sculptures installed in New York City from mid-July to mid-October, spewing water from heights…