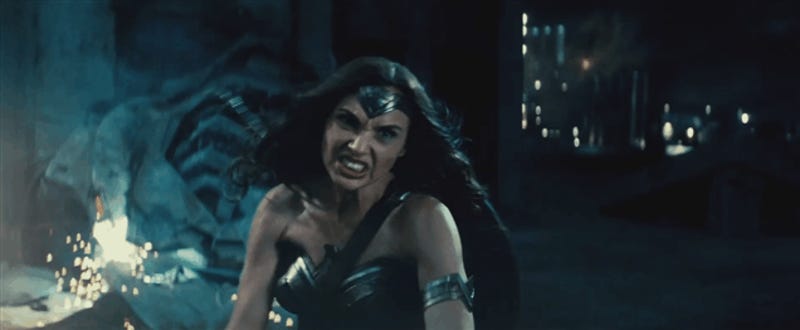 One of the absolute highlights of Batman v Superman was Gal Gadot's Wonder Woman. She was almost literally a ray of light and color in a dark grey world. And now, you can see her best moment, which also happens to be the best moment of the movie. (The video is kind of a spoiler, if you haven't seen the trailers.)

TV's Green Arrow made a few waves over the weekend in an interview where he questioned WB's handling of their DC Cinematic Universe announcement - and he's right to shine a light on how the weird relationships between the many heads of Warner Brothers might not be doing DC the justice it deserves.
This is some bullsh*t. Warner Brothers and Netflx—as well as Redbox and Blockbuster—have reached a new licensing agreement that forces DVD subscribers to wait a full 56 days after titles hit store shelves to watch WB movies.
In an effort to combat rampant piracy in China, Paramount and Warner Brothers have begun selling legitimate DVDs there for only $3. And these titles are not some bargain-bin Steven Segal DVDs either, rather new releases that are only two months out from their theater debut in the US. The $3 price tag is still over…