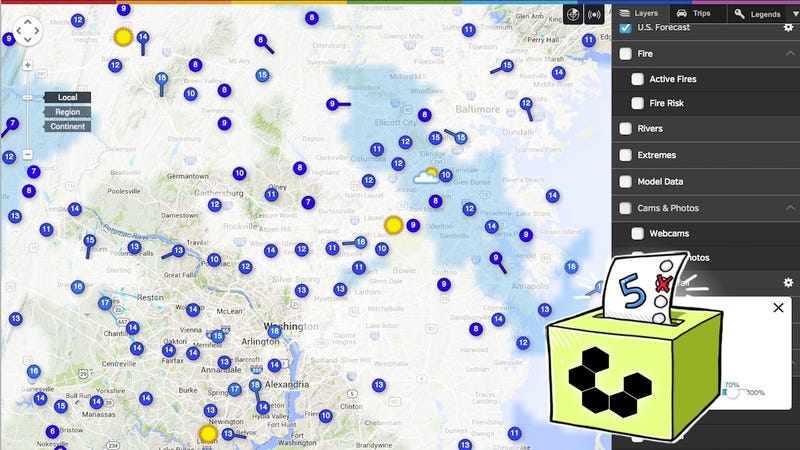 Whether you're heading out around town or you're planning a long-distance trip, you probably want to know what the weather will be like when you get where you're going—or later that day. A good, reliable weather site or service can tell you, in useful, accurate terms, and this week we're looking at five of the best,…
The Weather Channel reporters, with all their talk of Doppler radars and satellites and fear mongering weather graphics, are, in the end, just a bunch of liars. They may say you're in for sunny skies, but just hours later you'll find yourself beneath a torrential downpour, umbrella-less and unprepared. Hammacher…
Last month, The Weather Channel proclaimed that it would start naming winter storms in the manner of tropical storms and hurricanes in hopes that people would pay more attention to them. The National Weather Service—the official government agency in charge of all of this—just laid the smack down on that plan.
Attempting to gain some of the visual flair that iPad apps such as Weather HD have, the Weather Channel went and revamped their own app, endowing it with stylized animations which visualize the current weather outside your window.
People watching the Weather Channel just got a treat. During Eric Fisher's dispatch from Virginia beach, a few bros sailed across the screen. One of whom flashed his dick for all to see. Really?? [Village Voice, Mediaite]
Nintendo just graced us with the Wii's weather channel. It's slicker than the bloated weather.com website. And has a lot more personality than your average news person (Ron Burgundy excepted).