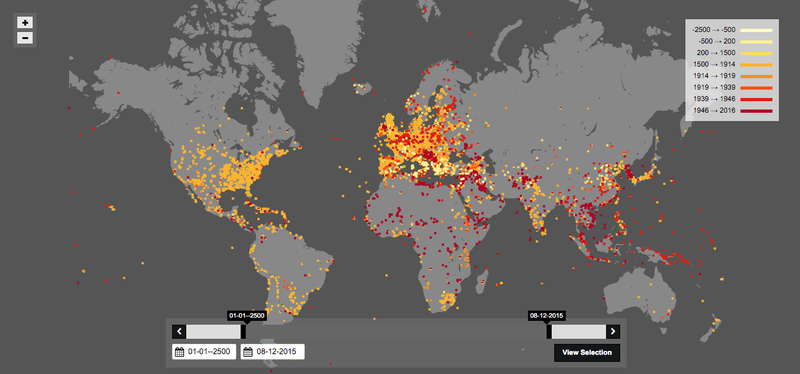 Reading about famous wars in textbooks has nothing on this interactive map of battles across space and time. And the blood-splattered depiction of civilization isn't even the half of it.
China is known for building ambitious infrastructure projects, and finding humans to populate them after the fact. Sometimes, it doesn't go according to plan. This is one of those times.

This is frightening: Cyberspies from China and Russia have penetrated the US electricity grid, leaving behind software that could be triggered to mess up our infrastructure, reports the WSJ.
If news of the Israeli military developing a robotic defense system that's completely AI and human-independent doesn't scare you, you haven't watched as many Terminator movies as we have. Their system, which defends against attacks that would "exceed physiological limits of human command," is described thusly.
Remember that moment in the Transformers movie when the kid says that super advanced robots (the Transformers) must be from Japan? He was right. This robot, from what seems to be a Japanese robot competition/show earlier this year, actually transforms from car mode into robot mode. It's tiny, but there's…
Things are shaping up for an eventual Korea vs. Japan robot wars in the next 20 to 30 years, and Korea is getting ready with a robot that keeps your home safe. Unlike previous robots, this one from KornTech (snicker, snicker) is named Rogun and has high-end face tracking software, which means it can both recognize and…