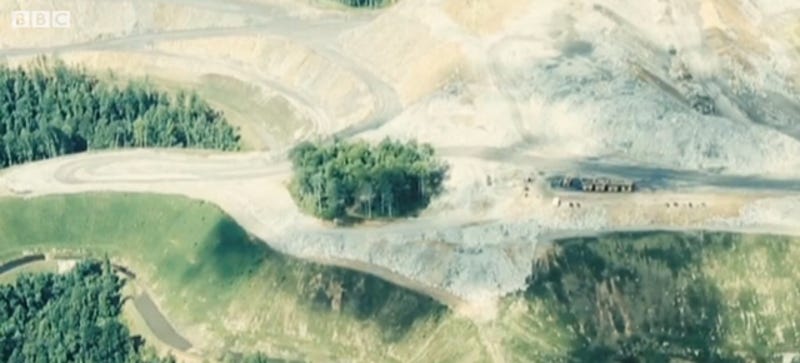 Mountaintop removal mining is exactly as destructive as it sounds. In West Virginia coal country, entire mountaintops have been stripped into barren wastelands for the sake of coal. But every once in a while, you'll see a lonely island of green—a centuries-old cemetery that just barely continues to exist.
West Virginia's Brian Bailey don' like dem wiley cats runnin' 'round on his property so much. So ya see, he took a lil' bit of toilet bowl cleaner and some of that tin foil and threw it in a plastic bottle, so that when he threw it at the lil' sumbitches, it goes BOOM in their faces and scare the lil' bastards away.
Remember
the voting machines in West Virginia
that just couldn't bring themselves to let people vote Obama? Jackson County Clerk Jeff Waybright, who "hates stories like this" was good enough to show Video the Vote how a mis-calibrated voting machine would take a vote for Obama (or anyone) and turn it into a vote…
Even though the great state of West Virginia is
only at threat level orange
for having the closest thing the average American has to a voice tampered with, in at least three counties, voters have complained that when they tried to vote for Barack Obama, the touchscreen voting machine cast their vote for John McCain.…
Sometimes it pays to be a bit soft around the edges. Due to childhood obesity problems in West Virginia, every public school in the state is getting a Dance Dance Revolution machine. Every school.