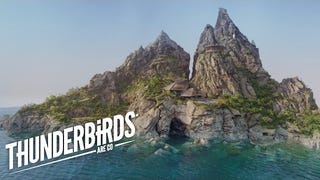 First came the teaser trailer, then the unsettling first look at the characters. Now, here's your chance to journey into the uncanny valley (ok, Tracy Island) from whence the new Thunderbirds Are Go! characters will emerge when the reboot debuts later this year on ITV.
Image Comics' Rat Queens is being made into an animated series! Weta Workshop animation studio Pukeko Pictures will team up with Heavy Metal to adapt the comics series by Kurtis J. Weibe and Roc Upchurch into a 30-minute television show by the same name.
At least from audience response I've spotted on Twitter, District 9 may be the saving grace of mostly lousy summer science fiction. Here's a look behind the scenes compliments of Wired.