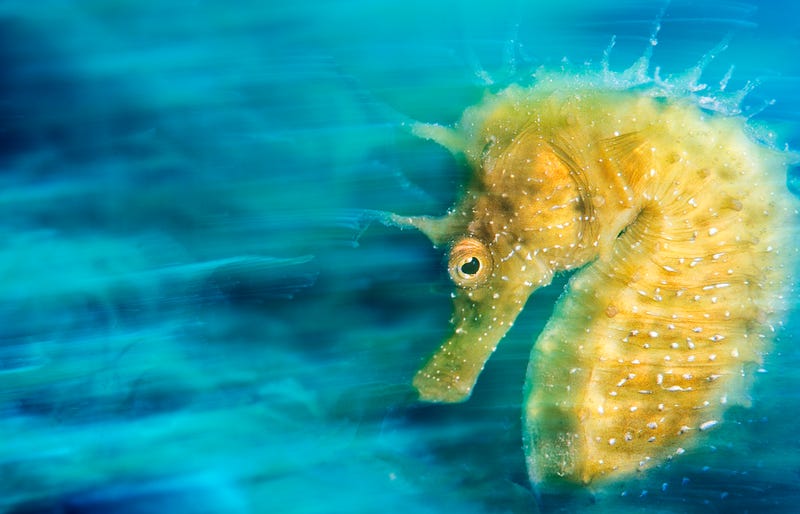 It's often said that we know less about the deep ocean than we do about the surface of Mars. Looking at the 2016 winners of the UK's Underwater Photography Contest, I can't help but agree. Life beneath the sea is as alien and entrancing as any ancient, dust-blown crater on the Red Planet.

The winners of the 59th annual World Press Photo contest were announced announced. Ranging from the Syrian refugee crisis and China's Tianjin explosion to the wild orangutans of Borneo, these are the best that the year of photojournalism had to offer. They are all amazing.

It's a wildlife photographer's dream job: for the past several years, Joel Sartore has been collaborating with National Geographic on Photo Ark, an ambitious effort to shoot portraits of the world's 12,000 captive animal species to raise awareness of the current extinction crisis.
A photograph of gannets roosting on the edge of a cliff has earned Barrie Williams top prize in this year's British Wildlife Photography Awards. The stunning photo was captured by the 29-year-old Scot on the Isle of Noss in Shetland. You can see other notable contest entries at The Guardian.

After sorting through 7,000 images taken by photographers from over 150 countries, National Geographic has chosen the cream of the crop for it's annual photo contest. As always, the year's best are simply sensational.
The good news about the photo above, if anything good can be said about it, is that the Gentoo penguin is already dead. The leopard seal, which had drowned it earlier, had been playing with the corpse in celebration of its victory — catching and releasing the penguin again and again before finally chomping down on…