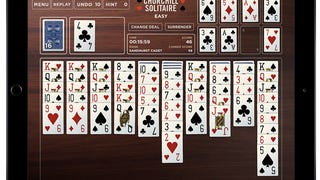 Former Secretary of Defense Donald Rumsfeld missed a huge opportunity this week by releasing a card-game iPhone app that isn't called "Rummy's Gin Rummy." Instead, his app is called "Churchill Solitaire." But...I LOVE IT!
As 1942 began, the Americans had joined World War II and the Battle of the Atlantic began to intensify. German U-boats were picking off merchant ships at an alarming rate. From January 13 to February 6, Hitler's wolfpacks dropped 157,000 tonnes of Allied shipping to the bottom of the ocean — and without incurring a…
By 1947, Winston Churchill was 73 years old, overweight, a profuse smoker, and had already suffered two heart attacks, less than ideal health conditions for a man who flew all over the world. So to keep Churchill in the air and among the living, a pressurized pod was designed for Churchill's personal plane.