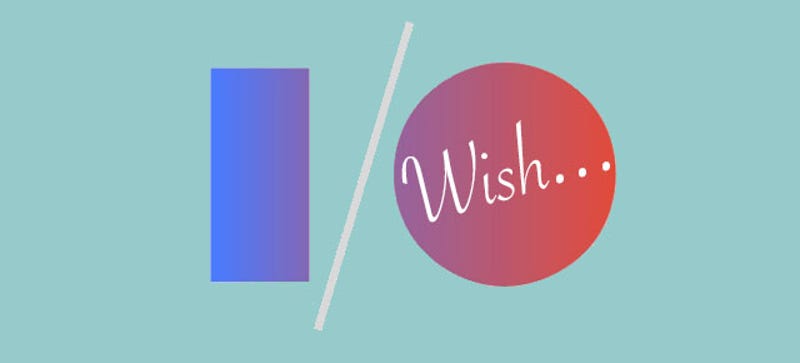 Google's biggest day of the year is here: Google I/O! And along with fancy developer seminars with enticing names like "open-source technologies from the Hadoop ecosystem as part of your Cloud toolkit," we're also going to get some Fun Announcements. Here's what we're expecting, what we're hoping for, and what'll have…
The Fall 2010 Xbox update is pretty good. There are a lot of additions of third-party content, and the UI is, you know, better. But users want more.
HTC's successor to the G1 is on the way, but with few details to go on, we've compiled a wish list of what could make the sequel to a good phone significantly better.
Sometimes reading rumors about the second iPhone is exactly like reading a wishlist of features people want. Whether it's subconscious or not, the rumors do get us thinking about what we want from a 3G iPhone. In short, we want an iPhone done right. Here's what we want to make the 3G iPhone faster, better and stronger.
I'm still traveling, and today on the beach in Ipanema, I got into a bit of an argument with the tide, which swept me out a bit. I waved to friends for a bit of help and they just waved back, I think. (Had already lost both contacts at this point, so couldn't see.) I made it back to shore by swimming parallel to the…
If you've been around long enough, you'll remember All Giz Wants—our series of fanciful and unlikely wishlist items that would totally make this the Best Holidays Ever if we got them. Here's one I've been wishing for for the better part of a decade: an all-in-one set top box that does everything.
Now that the Zune 2 features and services are all known, we should look ahead to what's coming in Zune 3—at least, what we want to come in Zune 3. It's not to say that we're not satisfied with Wi-Fi syncing and Windows Media Center content support, it's that, well, it's capable of so much more. Here's what we want in…
We know you have a long wish list for the iPhone, but here's your chance to vote on it, Digg-style. There's now a site dedicated to iPhone feature requests, and it works on the same concept as community-based popularity website Digg. Vote for your favorite feature that was left out of the iPhone on the Wish List site,…
I'm 30 today. I woke up this morning and went for a jog up to Twin Peaks. I noticed how much harder it is to run with an extra couple of inches on my waist. Then I looked down and realized it could be the gigantic Halo 3 Zune in my hand. I got back to the apartment, thankful for the kind weather and the rare chance to…
Why, oh why can't there be Mac clones again? The quality of Mac hardware has been steadily declining, and if a user is devoted to OS X and no other, there's no choice for hardware but Apple.