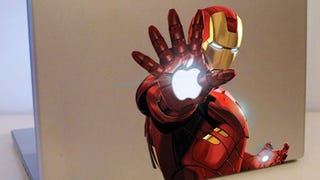 Current events often lurk below the surface of fantastical films—it's no secret, for example, that Avatar reflected America's unsavory imperialism (/Pocohontas?) Early audiences of Iron Man 2 are noticing a slightly less predictable allegory: Jobs vs. Gates.
The oddly-named "Psychro-ray" is a solar-powered air conditioner for your car. It's just a concept, and something tells me that there's no way solar power alone could power something as power-hungry as an air conditioner with a " carbon filtration system and electrostatic dust collector," but hey, I like the way you…
There's no confirmation other than some guy's word, but Macapper says third party native (Cocoa) iPhone apps are coming soon. Apparently, during one of the WWDC evening parties, an iPhone engineer responded, "Yeah. There will be" to the question of "are there going to be third party Cocoa apps on the iPhone."