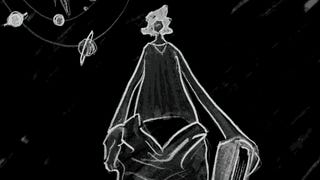 In 1983, Sally Ride became the first American woman to travel into space. Today, PBS Digital Studio released a short animated film featuring an interview between Ride and Gloria Steinem from that very same year. It's a great retrospective on Ride's early career—but it's also a reminder that obnoxious gender biases…
On December 6th, 1989, Canadian women were targeted, shot, and killed for being engineering students. The Montreal Massacre is a national day of remembrance and action, which makes it the perfect time for IBM to push their pinkification of science campaign.
The internets are having fun destroying biochemist Tim Hunt's comments about the "trouble with girls" in laboratories. Using the hashtag #distractinglysexy, people are posting ironic pictures of famed female scientists, while working scientists are taking selfies so hot it's like they're saturated with thermal energy.

The Lego designer that brought us the fabulous Lego Research Institute earlier this year has returned to Lego's crowdsourced set creation project Lego Ideas with another trio of awesome Lego scientists - and you can help get it suggested to be turned into a real Lego set!
How's this for an innovative startup: four African girls — the eldest of which is just fifteen years old — have worked together to invent a generator that's powered by urine. The group presented their creation at this year's Maker Faire Africa, and it's so freaking brilliant it makes me want travel back in time and…