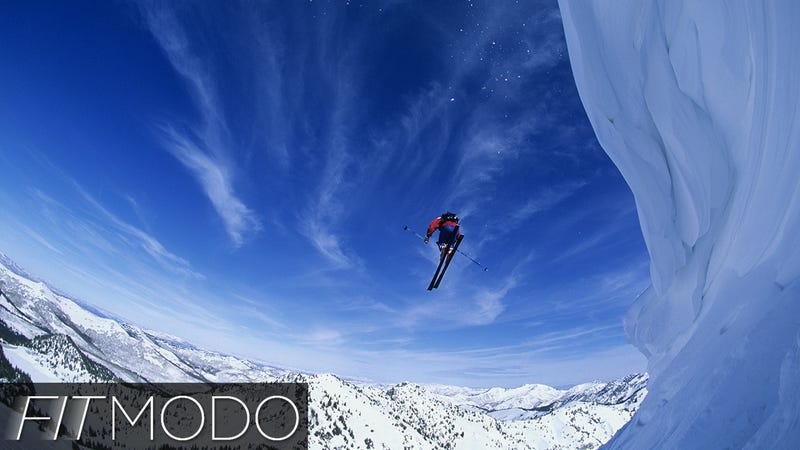 Do you have trouble sticking to workout regimens? Maybe you start off strong for the first couple weeks, but then you start missing them here and there until, eventually, you realize there's a you-shaped cavern in your couch. You're in good company. But there's a tool that our own bodies produce that might just be the…
​The Basis B1 band was already the brainiest fitness tracker out there. It would track your pulse, temperature, how much you sweat, and it was even smart enough to tell when you've gone to sleep and when you've woken up without you having to manually set anything. That's a feature we loved when we tested it, so we're…
Yes, the new Xbox One is highly covetable for many reasons. But once you get past the games and the TV integration and the rumbling controllers, you finally land on what might be its most useful purpose: The world's most sophisticated workout gadget.
Chris Hadfield—CSA Astronaut, ISS Commander and the human explainer for all things space related—answers another question with his latest video: how do astronauts exercise with that zero gravity and all? Turns out, they do a lot of the same stuff we do: running on a treadmill, deadlifts, squats and more. Only their…
When he's not finding ways to get you drunk in mere seconds, Philippe Starck spends his time designing some of the most beautiful everyday objects we've ever seen. From juicers, to hard drives, to now a set of stunning fitness gear including free weights and jump ropes.
13 billion years ago, a super dense ball of junk exploded. And it's taken this long for someone like Bandai to come around and combine our least favorite thing (exercise) with one of our most favorite things (pointless, time-sucking RPGS, preferably featuring some sort of underage girl with oversized...eyes...who has…
The news about new iPods coming out on September 9th combined with observations during my daily visits to the gym have got me wondering about how many of you use an MP3 player while working out. Based on these observations alone, it seems that somewhere around 40 to 50% percent of gym goers rely on an MP3 player to…
Following up on the promise made back in March, Apple and Nike have integrated Nike+ iPod technology into gym equipment. 24 Hour Fitness, the largest fitness chain in the US, will be the first to roll out the equipment to select locations across the country starting in July. [BusinessWire]
Japanese company Fukui has unveiled 12 gym machines with finger-vein readers, which adjust the settings of the fitness equipment automatically for regular users. Costing around $17,000 each, the gear can be hooked up to a remote server to update gym bunnies' stats—calorie consumption and current exercise regime—with…