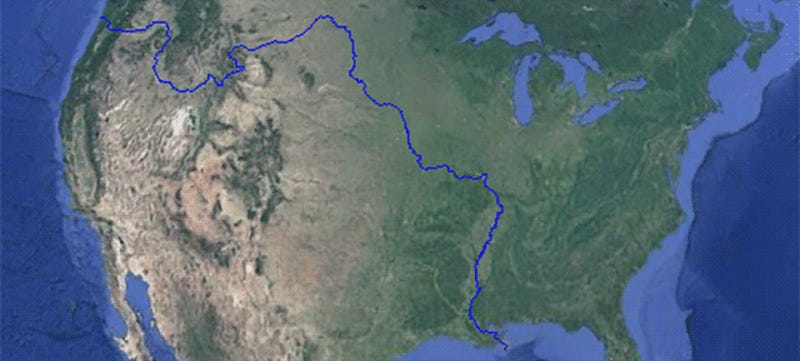 The Panama Canal is not the only water line connecting the Atlantic and Pacific Oceans. There's a place in Wyoming—deep in the Teton Wilderness Area of the Bridger-Teton National Forest—in which a creek splits in two. Like the canal, this creek connects the two oceans dividing North America in two parts.
Out in Wyoming, an energy company is getting creative about extracting coal from deep below the surface. Rather than blast a hole in the side of the Earth and go digging for it, Linc Energy just wants to set the stuff on fire and gobble up the gas emitted by the blaze. What could go wrong?
Breaking news: Politicians in Wyoming have way too much time on their hands. Having run out of things to whittle, State Rep. David Miller, R-Riverton, has introduced House Bill 85, which calls for a whole list of batshit crazy things.