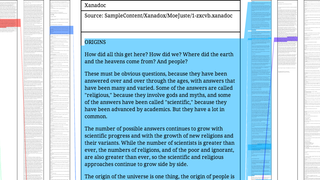 Se ha ganado el apodo de "el software más retrasado del mundo". Y con razón. Xanadu es un proyecto que comenzó en 1960 de la mano de Ted Nelson, el creador del término "hipertexto". Si la idea hubiera nacido a tiempo podría haber desbancado al HTML como la base de todo Internet. Sin embargo, múltiples problemas…
When development started in 1960, many people thought Project Xanadu would change the world. Then one delay led to another and another and another. But after 54 years in development the world's most delayed software went live.
Throughout the 1980s, tourists flocked to the Xanadu House, a futuristic home in Kissimmee, Florida. This domestic pleasure dome was made of polyurethane and filled with "friendly computer servants."
Some movie producers are as identifiable as directors — just think of Jerry Bruckheimer and his splodey-boom school of film-making — and their oeuvre forms a coherent statement. One producer who doesn't get the props he deserves is Joel Silver, who's produced everything from the cheese-plattery Xanadu to the paranoiac
Over at his website, artist Chuck Anderson is showcasing unused promotional posters from recent "Anakin Skywalker can teleport! And, like, steal shit!" movie Jumper. According to Anderson, the posters were "unused as the client changed direction." That change in direction, apparently, was "No longer wanting to look…