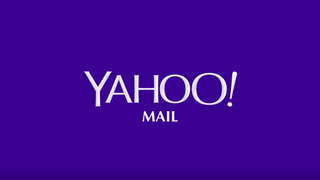 Yahoo just laid another brick in the road to its password-less future: In a blog post, the company showed off its new mail app and another way for users to enter their accounts without needing to remember a password.
El nuevo Yahoo Mail es tan bonito como defectuoso. La nueva aplicación de correo que Yahoo ha lanzado recientemente está dando a sus técnicos muchos dolores de cabeza. El foro de problemas técnicos de Yahoo Mail se está llenando de quejas sobre correos enviados que desaparecen, contactos que se esfuman, o ausencia de…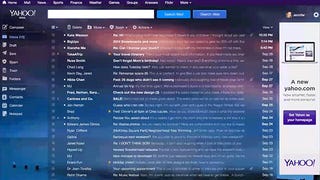 Marissa Meyer's parade of progress is continuing at Yahoo with a very sparkly redesign of Yahoo Mail. It's got all things that are good, including more storage and cleaner navigation and threaded conversations. Frankly, this redesign does pretty much anything to make Yahoo Mail look more like Gmail.
If you're using Yahoo Mail, you don't have to worry about attachment size limits anymore—you can now access your Dropbox from right within your email account.
Remember Yahoo Mail? You probably haven't used it in years because it's been out-featured by the vastly superior Gmail. Well, today we're getting our first look at Yahoo's new vision for its abandoned email service. And from what we can see, the new Yahoo Mail might even be worth trying.
As you may have heard, about 10,000 Hotmail passwords were leaked online yesterday, and that list only started with the letters A and B. At that rate, over 100,000 users could have been lured into giving their passwords to fake Websites. Now the BBC says it's seen a list on the same Website that had more than 20,000…
Yahoo is making big waves with their online mail service; they are set to offer an option to send SMS messages directly from your Yahoo mail account. The prospect of free, mass implementation of such connectivity has us a bit excited.