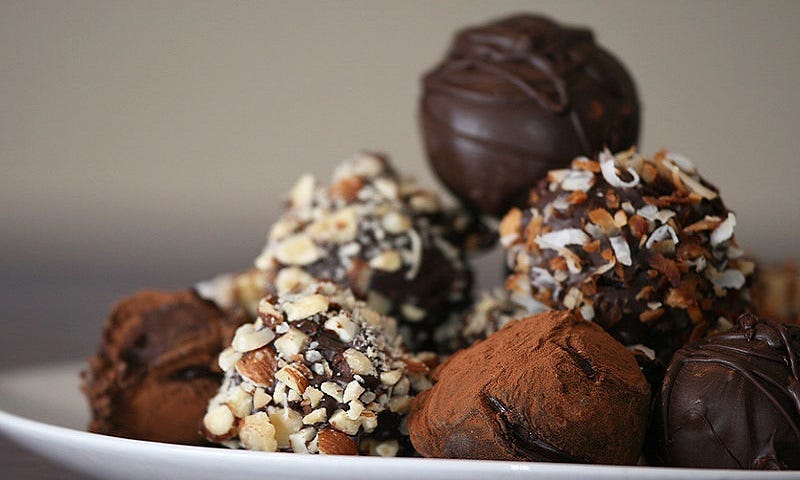 Chocolatiers use yeasts to ferment the cocoa when making their tasty confections, which helps guard against the occasional bad-tasting batch. Those same yeasts can also be used to alter the aroma, providing a new means of making designer chocolate tailored to match your favorite flavors.
Yeast, that magical microorganism that provideth bread and beer, can now make narcotics, too. In a much-anticipated update, a team of scientists from Stanford University has engineered a strain of common brewer's yeast to turn simple sugars into opioid drugs.
A rose is a rose is a rose, except when it's actually a yeast. A company called Ginkgo BioWorks in Boston is partnering with French fragrance company Robertet to create a genetically-modified yeast that makes the rose oil used in perfumes.
Beer may be as old as civilization itself, but modern molecular biology could teach craft brewers some new tricks. Troels Prahl, a brewer and microbiologist with White Labs, is currently analyzing the full DNA sequences of yeast from 2500 batches of beer in hopes of finding the yeast genes that explain why a lager…
Well, this could change things. Apparently there's a secret method to drinking alcohol without getting drunk. All you have to do is eat some yeast before you drink. Seriously. Line your stomach with a teaspoon of yeast for every beer you plan to drink and you'll be able to drink all night without acting like a damn…
Science, man. An international team of scientists have made a major breakthrough in synthetic biology. For the first time ever, they were able to insert a man-made, custom-built chromosome into brewer's yeast to not only create a life form but one that also passes down its man-made genes to its offspring. We're closer…
Ever found yourself cooking up some of your home-brew, only to realise that your yeast isn't playing ball? Panic no more, because cyborg yeast can switch itself on.