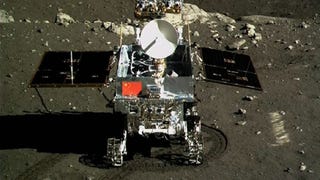 Ayer fue un día de confusión respecto a la suerte del rover lunar chino Yutu. Primero los medios Chinadaily y China News Service dieron por muerto a Yutu tras una avería mecánica antes de entrar en periodo de hibernación hace ahora 17 días. Poco después la Agencia Espacial China confirmaba en su página oficial de…
Aún hay esperanza. El medio Chinadaily ha anunciado hoy en una brevísima nota que se había perdido para siempre la conexión con Yutu, el rover chino que aterrizó en la Luna hace menos de dos meses. Sin embargo, la Agencia Espacial China acaba de publicar en su página oficial de Facebook que todavía está vivo: "los…
China's Jade Rabbit (Yutu) lunar rover has broken down on the moon, and Sir Patrick Stewart has employed his thespian talents to pay tribute to the plucky robot explorer. On last night's Daily Show, Stewart dressed up as Jade Rabbit and bade a (goofy) bittersweet farewell to humanity.
China's Yutu Lunar Rover landed on the moon just over a month ago, and promptly started sending back photos. Unfortunately, it looks like China's triumph could be short-lived; the Xinhua news agency reported that the rover stalled in its tracks while shutting down for the evening. Space is hard!
El rover chino Yutu, averiado tras mes y medio en la Luna. La aventura lunar china está a punto de llegar a su fin si sus científicos no logran reparar una avería del robot Yutu. Según la agencia estatal de noticias Xinhua, se ha producido un problema con "los controles mecánicos" que le protegen de la noche lunar,…
The Yutu rover is now scouring the lunar surface on a three-month mission to explore the dark lava plains of the Bay of Rainbows. The Chinese probe is also set to leave behind a powerful telescope. Here's what Yutu will see when it peers towards Earth — and what the eclipse of April 15th, 2014, might look like.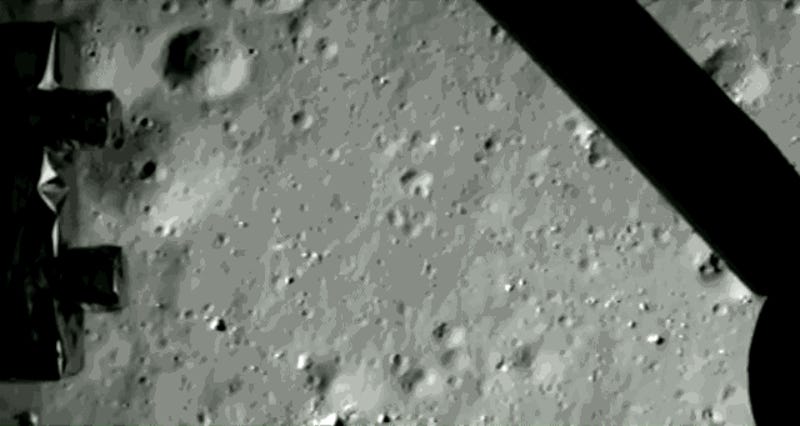 This weekend, China became the third country in history to put a spacecraft on the Moon with the soft-landing touchdown of its Chang'e 3 probe and deployment of the Yutu rover. Here now for your viewing pleasure is the footage of its picturesque lunar arrival.
El robot Yutu que China lanzó a la Luna se encuentra desde el sábado en la superficie del satélite. Lo primero que ha hecho, como no, ha sido enviar fotos de lo que le rodea. La agencia espacial China ha publicado las imágenes, además de un vídeo con el descenso del aterrizador Chang'e 3 que ha despositado sano y…
This weekend, the China National Space Administration (国家航天局, or CNSA) landed its Chang'e-3 lander on the Moon, deploying the Yutu rover on a 3-month mission to explore the dark lava plains of Bay of Rainbows, northeast of Mare Imbrium. It will also leave a powerful telescope behind, to watch the stars.