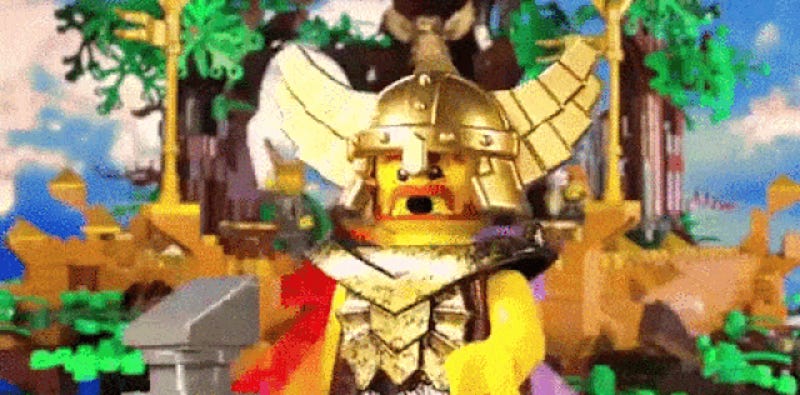 Normally, Epic Rap Battles of History is done with live actors. This time they used epic Lego stop-motion to tell the story of Zeus vs. Thor. I enjoy these occasionally as a guilty pleasure, but this one has climbed the charts to my favorite because of the tiny plastic actors.
As new models are announced every week, 3D printers are slowly but steadily becoming as common as iPhone cases. But thankfully there are a few standouts that boast features other than a cheaper price tag, like the Zeus from AIO Robotics that's set to premiere on Kickstarter in just a few weeks. It's a 3D printer that…
A particularly nasty breed of malware is raiding people's Facebook profiles and emptying their bank accounts. Its name is Zeus, and yes, it is all powerful. Because despite the fact that this money-grubbing, Likejacking malware has been around for years stealing both private and government data, cybersecurity experts…
In Greek mythology, the god Zeus is perhaps best known for his wandering...ahem...lightning rod and the multitudinous offspring it produced. This massive mythological genealogy chart tracks every Olympian, demigod, and hero the thunder god was said to have sired, along with each child's mother.
A new version of the Zeus trojan has been silently stealing money from bank accounts since early last month, according to M86 Security. They say they've "never seen such a sophisticated and dangerous threat." Oh. Wonderful.
Nevermind the war against viruses—they'll kill each other before we even update AVG. A Russian Trojan horse program, known as Spy Eye, has stolen data from its competitor Zeus, and replaced PC infections with its own botnet-badness.
We've seen some clever bathroom fixtures in hotels, clubs and even people's homes, but this Gessi ceiling mounted sink faucet is really nice. The water comes down from the ceiling, which says to us that there's going to be quite a lot of water pressure if you decide to stick your face under there and get a rinse.…
Next time you open up that "past due" notice you can still feel like a bad ass with this Zeus lightning bolt letter opener. All junk mail and coupon flyers will tremble before you and your awesome power —not to mention mailmen, neighbors, kids, and small dogs (if things get out of hand). Available in solid or silver…