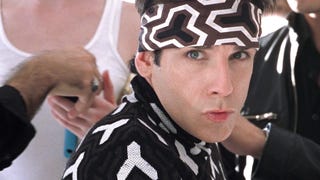 Una de las películas de comedia más hilarantes del año 2001 fue, sin duda, Zoolander. Hoy, 14 años más tarde, finalmente han confirmado la fecha de estreno de su esperada secuela. Zoolander 2 es real, llega el 12 de febrero de 2016, y fue anunciado de la mejor forma posible: en una pasarela de moda.
A group of mechanical engineers at Columbia University have produced the world's tiniest FM radio transmitter. At its heart is a micrometer-sized oscillator powered by one-atom-thick graphene. But more than serving as a lilliputian proof of concept for tiny broadcasting equipment, this could help revolutionize…
Have you heard? The new shuffle speaks! Which reminds me of the 1984 Mac launch, where the computer became the first talking Apple device, ever.