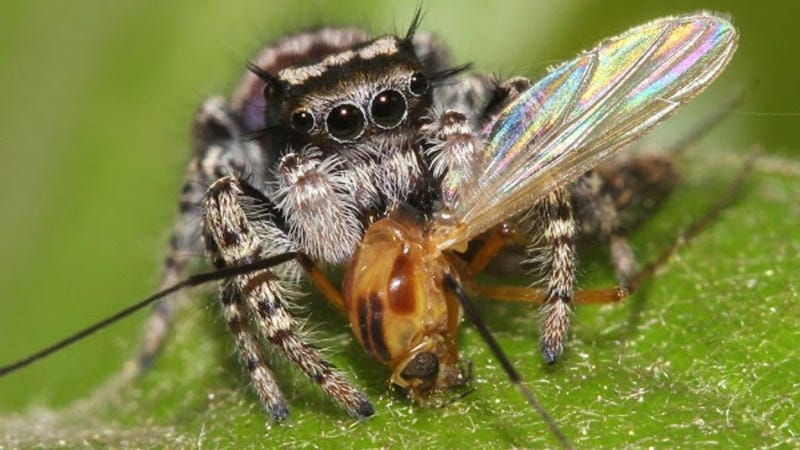 Spiders are already horrifying, with their eight beady little eyes and spindly legs and sticky webs. They also probably eat more meat than your mind can wrap your head around—more meat than humans eat, even.

Spider meal specialist Martin Nyffeler of the University of Basel, Switzerland decided, hey, let's try and estimate the total weight of all of the food spiders around the world eat per year. Some data crunching resulted in a number so bafflingly high you'll either squirm or thank the spiders for keeping us safe from all the other bugs. Maybe both.
That number: The world's estimated 25 million metric tons of spiders eat between 300 and 800 million metric tons of food per year, according to estimates published today in the very silly-sounding journal The Science of Nature. (That almost feels like calling something the Ferrari of Lamborghinis in academic journal speak). That food consists mainly of insects, little non-insect bugs called springtails, and even small vertebrates. The researchers make several assessments, using the amount of food individual spiders need to eat, the number of insects they catch in their webs, and the number of insects they kill on the hunt.