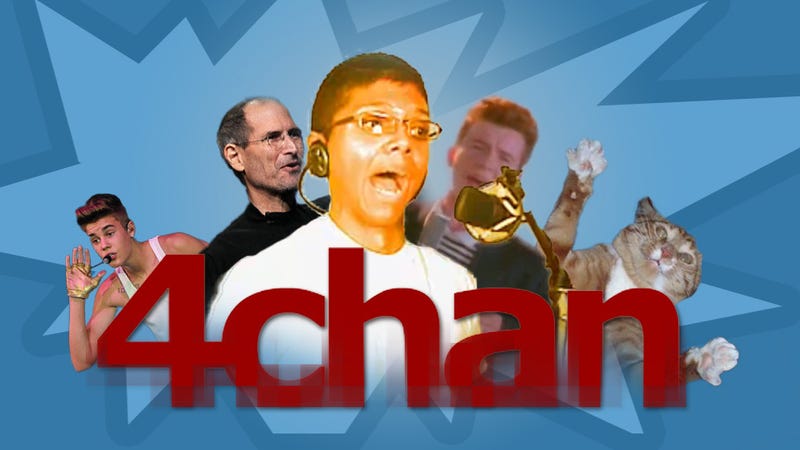 Incredible as it may seem, today 4chan turns a full 10 years old—hello tween years! But 4chan is, let's say, advanced for its age. And the precursor to pretty much the entire internet as you know it has given us a whole lot to think about over the years.
Some of it was fun! Some of it was pretty awful. At least we can agree that all of it was definitely impactful. Here are some of the best, worst, and occasinoally morally ambiguous things 4chan has bestowed upon us in its decade of life.
---
The Best
LOLcats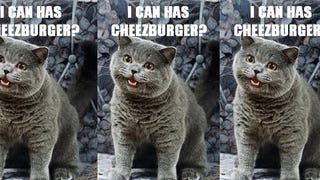 Sometime in 2005, an (surprise) anonymous user posted a picture of a relaxed cat waiting for "Caturday," and from there, an internet obsession was born—for better or worse.
Rickrolling
Originally beginning as "duckrolling," 4chan's founder, Christopher Poole, played a little prank on his rapt audience by making it so that anytime a user used the word "egg" the code would change it to "duck." Soon, the duck become an in-joke, with users linking to this video under false pretenses. All it took was one user swapping out a duck for Rick Astley, and the rickroll was born.
Kim Jong Un as Time Reader's Person of the Year
Despite the fact that Time ended up telling a very different story, for one brief, shining moment, Kim Jong Un was America's choice for Person of the Year.