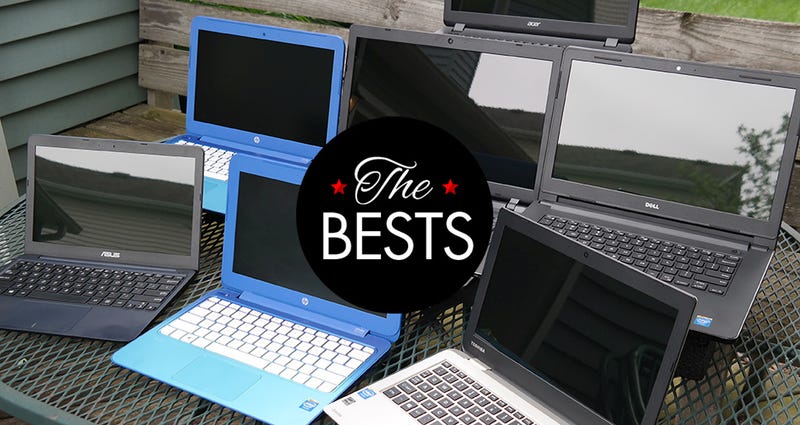 Buying a cheap laptop can feel like a gamble. You might get lucky and find a machine with a good keyboard that isn't slower than a tortoise-snail crossbreed... or you might get saddled with a cheap piece of crap that cries when you load a browser or try to open WordPerfect because Word is just too much. Yes, you get what you pay for. That doesn't mean you have to settle for crap if your budget is small.
There are laptops in the sub-$250 price range that offer good value for your money and do well for users with basic needs. But which ones?
When you take Chromebooks out of the equation, there are fewer than a dozen laptops that cost less than $250—few enough that I could try them all myself. What should you expect from a $250 laptop? (No DVD drives, for one.) I found three things that set the best ones apart.
1.) Performance. Even a super cheap laptop needs to be able to handle web browsers and word processors without being unusably sluggish—and some $250 laptops aren't. Six browser tabs, basic Flash games, and Microsoft's WordPad was my minimum bar. Most of these machines have 2GB of RAM and Intel Celeron processors, and even the basic antivirus software that comes with these PCs can make those machines slow to a crawl. So laptops that come with 4GB of RAM or a Pentium definitely stand out.
2.) Build quality. Though compromises are necessary at $250, you shouldn't settle for a crappy keyboard, a wonky, unresponsive touchpad, or a cheap-feeling chassis. Screens are usually pretty iffy at this price, though.
3.) Battery life should be six hours, minimum. You can definitely get that for $250.
The Best Overall: Acer Aspire E 15
The $250 Aspire E 15 (ES1-512-C9Y5) is my default pick because it's one of the few $250 laptops that comes with 4GB of RAM. This alone meant it outperformed all the other cheap laptops I tried. The E 15 didn't choke when I taxed it with up to 20 browser tabs in Chrome, Flash games, streaming media, and office software. I can't call it a workhorse, but it'll serve people with simple needs very well. It's got a great keyboard with well-spaced, springy chiclet keys, a responsive touchpad, and a solid six hours of battery life.