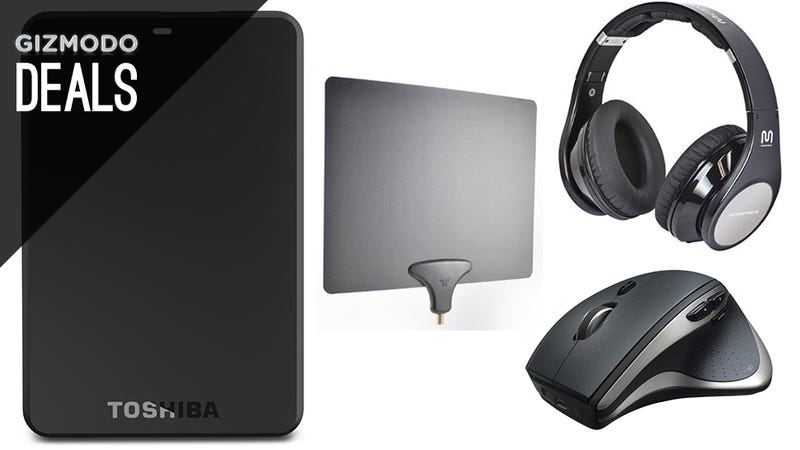 Didn't get what you wanted under your tree in shiny paper? We'll help you be your own personal Santa with these stellar day after Christmas discounts. Store the photos from your new camera on the Toshiba 1TB USB 3 External, stop paying the cable company with the Mohu Leaf Antenna, cut the cord with these Monoprice Bluetooth Headphones, or control your new computer with the Logitech Wireless Performance Mouse, all at bargain basement prices.
Spend $100 at Best Buy, get a $15 Gift Card
---
The Sony RX100 for $408 is a whole lot of camera for that price point. It's main competition would be its successor, the RX100 II, but that's currently going for $700. [eBay]
---
Headphones
Home Theater
Storage
Mobile Devices and Accessories
Computers and Peripherals
Gaming
We wrote up the awesome Playstation Plus January lineup, check it out.