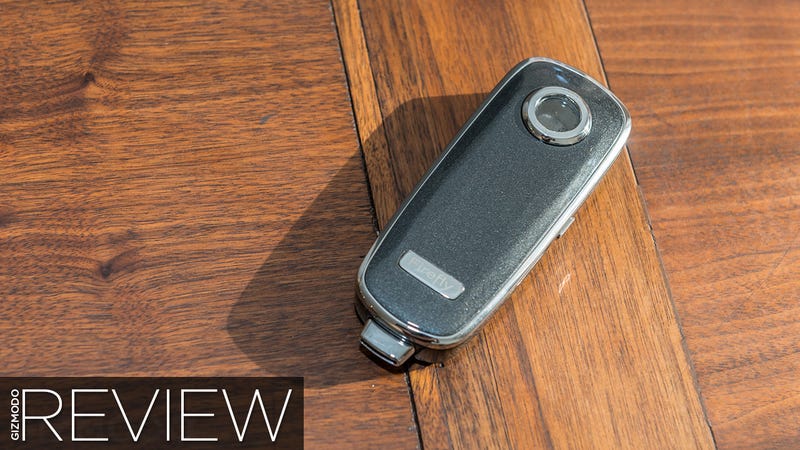 Portable vaporizers are a dime a dozen these days, but the idea of inhaling nicotine from a mystery mix of liquids and chemicals can be off-putting at best. With the Firefly in your hand, you'll know exactly what you're lighting up.
What Is It?
A portable convection—instead of the usual conduction—vaporizer that accepts loose leaf plant matter rather than e-liquids.
Why Does It Matter?
Vaporizing is often billed as healthier than smoking, but a number of studies—including tone released yesterday by the University of Minnesota—have begun to throw those claims into question. The Firefly, however, allows you to better control what goes into your lungs.
Design
This device is drop-dead gorgeous. The convection chamber is accessible under the magnetic lift-off face plate—which comes in red, black, and silver—and can be easily monitored through the glass viewing port so you aren't left wondering when the bowl will be done. Plus, you can see the glow from the proprietary super-alloy heating element, so you know that it's working.
The Firefly is powered by a hot-swappable li-ion battery pack. The battery requires about 45 minutes to charge fully and lasts roughly 50 hits before dying, though if you're in a pinch and really gotta light up right now, you can squeeze out about six hits from a 3-5 minute charge, or simply swap it with a fresh (albeit separately sold) battery.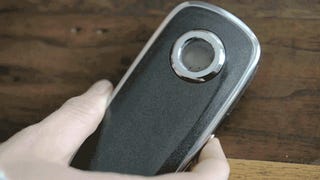 Using It
Pop off the face plate, load your plant matter—yes, it works equally well with both weed and tobacco—into the chamber. Put the lid back on, flip the unlock switch and press the power button. The chamber will immediately heat—unlike, say, the Pax, which takes up to a half minute to get going—and you can actually watch the vapor being formed. And since you aren't left waiting for the unit to heat, the Firefly proves to be a very capable sneak-a-toke.