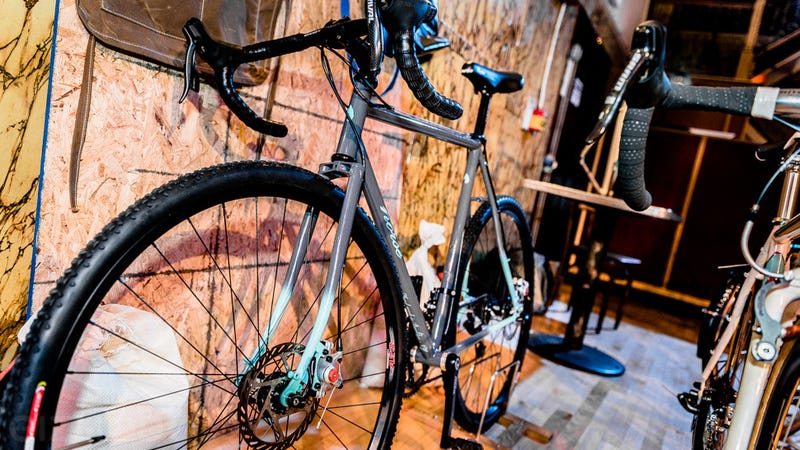 For two brief days last month, you could find any hand-crafted bike you've ever wanted at the Warsaw Concert Hall in Greenpoint, Brooklyn. Inside the antique Polish dive bar, reps from Horse, Rosko, Coast, Ceremony, and more all came to display their finest crop of custom frames. For cyclists, it was pure magic.
The Bike Cult Show, sponsored by Core 77 and Cane Creek, was the inaugural gathering consisting of custom frame builders from all over the country. Each shop showed off their latest and greatest custom frames to compete for best in show. Though the title is a nice nod to the beautiful level of craftsmanship put into a specific frame, all the builders in attendance have certainly proven themselves as visionaries.
Five frames stood out to me in particular, starting with the personal cyclocross bike (above) of Thomas Callahan from Horse Cycles, who gave us a tour of his shop in Brooklyn not too long ago. Thomas had finished up this particular bike days before the show, just in time to roll it complete onto the showroom floor.