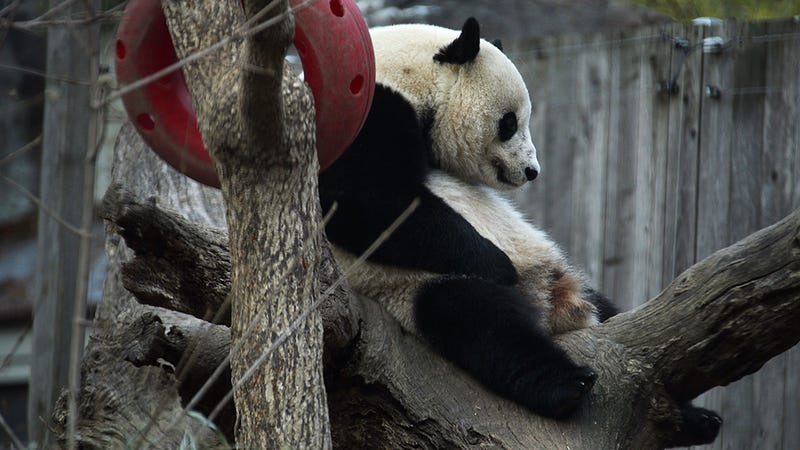 Bao Bao the giant panda is on her way to China today and National Zoo Director Dennis Kelly only has one thing on his mind: smokin' hot panda sex.

"Bao Bao going back, as the ministry said, is important because she will have a boyfriend," Kelly told reporters at a press conference this morning. He's not the only one who has his mind the gutter. Brandie Smith, the zoo's associate director for animal care sciences, was there when Bao Bao was born. But she didn't mince words when she spoke with ABC News, saying, "I want her to make lots of cubs."

With all of that pressure, it's easy to see why pandas get stage fright in the sack. "Every birth is important," said Kelly. "There are only 1,800 pandas in the wild, 400 in human care."
It's incredibly hard to breed the vulnerable bears for a number of reasons, the biggest being that female pandas only ovulate once a year and males can't be relied on to get the job done when the time is right.