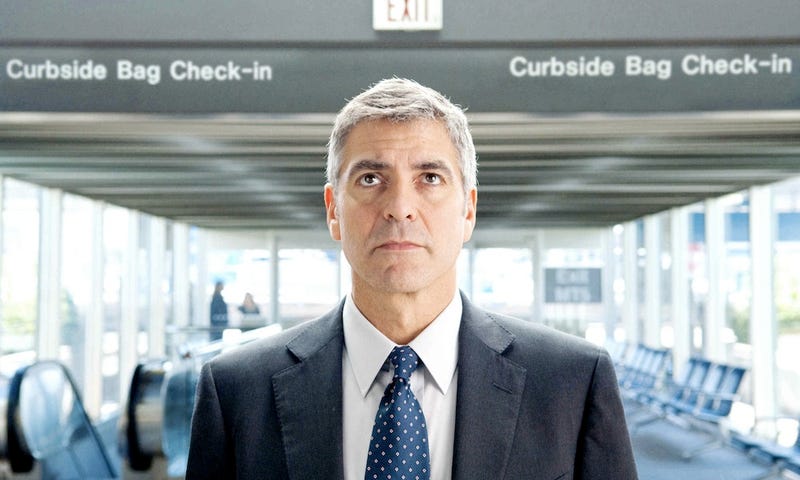 Last month, a blog post by Sam Cookney captured the imagination of anyone who pays a little too much money for the convenience of living near work. He reasoned that, for the same price he paid for his one-bedroom London flat, he could live in a three-bedroom flat near the beach in Barcelona and fly to work in London four days a week. And he'd still have 387 Euros left over at the end of the month.
If you put it that way, extreme jet-setting scenarios like this sound like a pretty amazing idea. Even if it's really just a fancy way of commuting to work, the thought that we could be sitting at our desk in London and then, just hours later, be sipping rioja on our balcony overlooking the Mediterranean, is still impossibly awesome. Who wouldn't want to make enough money in one city and be go home to a place where you can actually enjoy it, even—or especially—if it's a few hundred miles away?
Of course, there are two factors here that make Cookney's math specifically feasible. First, London is a catastrophically expensive city—just check out this depressing London rent calculator by the Financial Times that shows the percentage of your salary you'd have to spend on rent—so living practically anywhere else would save you money, comparatively. And, second, Ryanair, the airline Cookney used in his calculations, is a ridiculously cheap carrier notorious for being heavily subsidized by European airports.
But Cookney's proposal is not altogether unrealistic. The book Aerotropolis: The Way We'll Live Next traces how these low-cost airlines changed the commuting patterns for Europeans. A study by Future Forum predicted that, by 2016, there would be 1.5 million people who work in the U.K. but commute by plane from their homes overseas in cities like Tallinn, Marrakech, and, yes, Barcelona. Cookney's fantasy is a reality for a growing breed of supercommuters—dubbed aerial commuters—who take planes to work.
According to a 2012 study by the Rudin Center for Transportation at the Wagner School of Public Service at New York University [PDF], supercommuting is on the rise; in the "Texas Triangle," between Dallas and Houston, it's estimated that supercommuters actually make up 13 percent of the workforce.
This trend is creating radically different "city labor sheds," where the people who work in a city live not just in nearby suburbs and exurbs, but also in distant metropolitan areas that are sometimes hundreds of miles away. Due to aerial commuting, parts of Northern California are now part of L.A.'s city labor shed, for example. In a sense, being able to fly to work, at least some of the time, means that our cities—or, at least, the economic footprint of them—are growing in vastly different ways.
In the U.S., these aerial commuters who are famous for racking up celestial numbers of frequent flyer miles are known as "road warriors" (I know, it should really be "sky warriors"). They're likely to be white males, married but without children, and making about $78,000 a year. The best fictional example of a road warrior is probably the Ryan Bingham character in the book Up in the Air, portrayed by George Clooney in the film. But there are very real and (almost) normal-seeming examples. From Aerotropolis:
Matthew Kelly's commute is a weekly routine. A married thirty something consultant for AlixPartners—the ones tasked with disposing of General Motors' spare parts—Kelly awakens each Monday at 4:00 a.m. in his Brooklyn apartment, showers, dresses, and slides into a waiting taxi at 4:30, arriving at LaGuardia by 5:00. He slips through security and boards a flight at 5:30, landing in Atlanta or Wichita by 8:30 and gliding into the client's office an hour later. He travels light, packing only his laptop, not stopping to pick up fresh laundry from the dry cleaner until he's on his way to the hotel. Three days later, he catches a four forty flight home. Thursday night flights are known as "consultant expresses," and there are never enough seats to check everyone's egos into first. Barring delays, he's on the ground by 7:00 p.m. and home (if you can still call it that) in thirty minutes. Fridays he works from Manhattan; he spends weekends on the couch.
Okay, I know the first thing you're going to say: This sounds HORRIFIC. Being on a plane for an hour or two is usually fine. But who in their right mind would want to spend several hours per day, or even per week, getting to and from that plane? Going through security can be at least an hour-long predicament. Plus, you've got to navigate the traffic from your home to the airport—not to mention the inevitable flight delays. Anyone who has tried to fly somewhere and back in the same day knows it's simply not a pleasant experience.
There are some recent advances that have made aerial commuting more pleasant. The proliferation of in-flight wifi and, now, not having to turn off your electronic devices allows you to keep working so you don't lose as much time in the air. And services like CLEAR or the TSA's PreCheck can expedite the security process, saving you some time on your way to the gate.