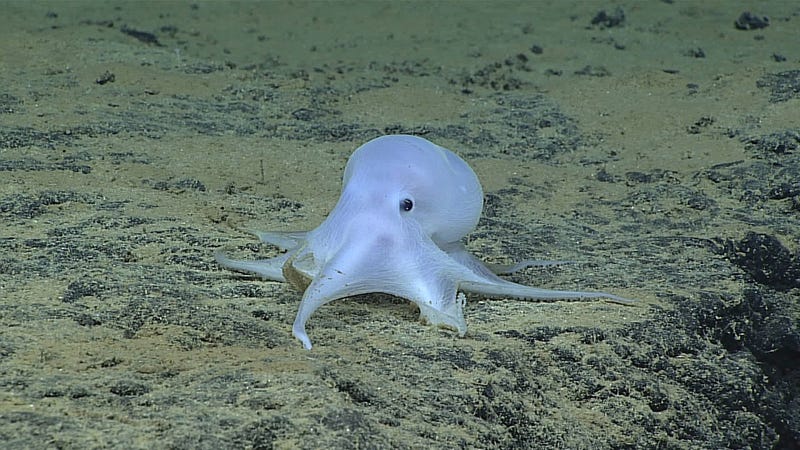 Earlier this year, a very Pokémon-esque octopus was discovered in deep waters off the coast of Hawaii. Researchers are learning more about this previously unknown species, and how its fragile reproductive cycle could be threatened by deep-sea mining ventures.
Dubbed "Casper" for its ghostlike appearance, this colorless and nearly translucent species of incirrate octopus (i.e. octopods without fins) was found at a record depth of 2.5 miles (4 km) off Necker Island near Hawaii. In a new report published in Current Biology, a research team led by Autun Purser of the Helmholtz Centre for Polar and Marine Research describes how deep sea octopods like Casper lay their eggs on the dead stalks of sponges attached to the seafloor.
Regrettably, these stalks are rich in manganese, as well as other increasingly valuable metals used in cell phones and computers.