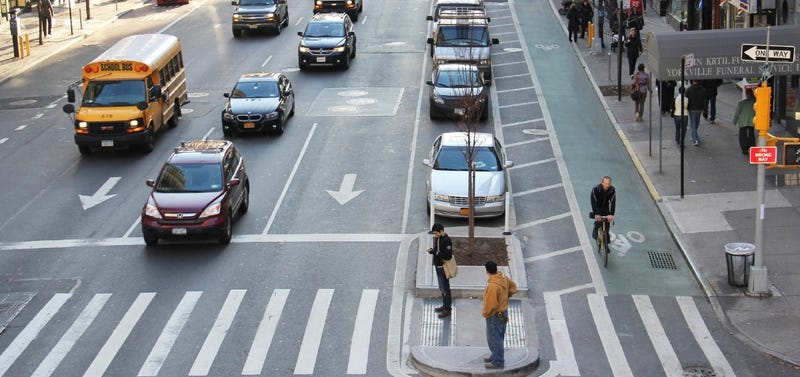 It's the typical saga unfolding in every city in America. Bike lanes go in, often replacing a lane of vehicular traffic. Drivers get mad, claiming that the presence of bike lanes is destroying their commute. But according to one study, bike lanes may actually be making life better for drivers.
Over at CityLab, Eric Jaffe pored over a report by New York City's Department of Transportation which shows that congestion was not made worse by the presence of new, dedicated bike lanes, and in some cases, traffic flow may have actually been improved.
I've written before about how redesigning streets for pedestrians can improve safety for everyone traveling on those streets: slower speeds, brighter paint, and better infrastructure makes for improved interaction between all modes of transportation. Plus, as things like sidewalks and cycle tracks become more visible, there is also what's called a "mode shift," as people might decide not to drive their cars, and walk or bike instead.