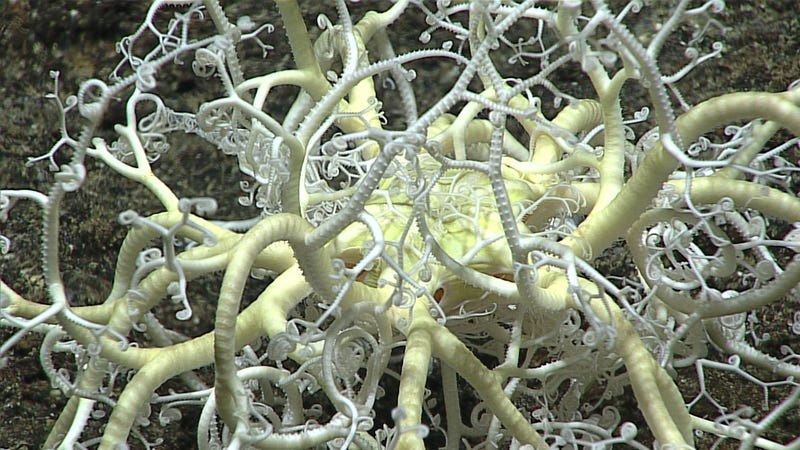 Need a pick-me-up on this dreary Friday afternoon? After checking out some of the nightmare-inducing life forms NOAA's deep-sea diving robot discovered at the bottom of the Mariana Trench, sleep will be the last thing on your mind.
On April 20th, NOAA scientists working on the Okeanos Explorer dispatched their prized Deep Discoverer robot to scour the floor of the Mariana Trench, the deepest spot on the surface of the Earth. Little is known about the ecology of this seven-mile crevice—in fact, it's often said that we know more about the surface of Mars.
Now, NOAA is revealing the secrets of the Mariana Trench to the voyeurs of the internet by livestreaming the footage collected on Deep Discoverer's three cameras. For best effect, we suggest viewing the stream along with these recent audio recordings from the Mariana Trench, which are best described as a cacophonous blend of frenzied screeches and otherworldly moaning.