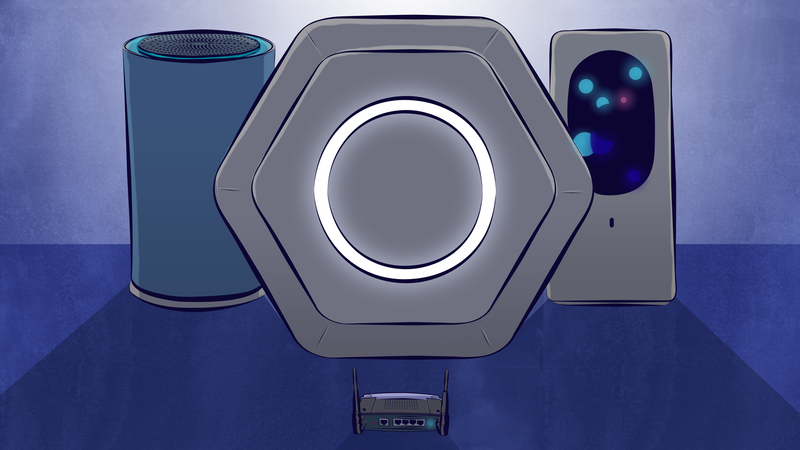 Within the last two years, routers have gone from ugly boxes tucked away in shame to well-designed products, complete with a variety of new technologies and user-friendly interfaces. Led by ambitious startups like Eero, Luma, and Starry, and even bigger companies like Google's OnHub, routers are having a gadget moment—and that could finally help people realize how important the little box really is.
Our home routers are now clogged with data not just from laptops, which most routers were originally designed to handle, but also smartphones, tablets, set-top boxes, smart locks, smart TVs, toasters, and even wine bottles. We're also hogging lots more bandwidth than we used to thanks to online streaming sites like Netflix. Companies like Nvidia are even trying to livestream games. It's definitely a different world then when old router champions, like Linksys and Netgear, reigned supreme.
So who are the up-and-coming potential titans of wi-fi? Let's introduce you.
Eero
Before starting Eero in 2014, CEO Nick Weaver invested in smart homes through companies like DropCam and Roku. It didn't take him long to find the weakest link in the "connected" home.
"I saw the really early signs of the [smart home]," Weaver said. "The biggest trouble those companies had was poor internet connection. Things are changing, and people are going to need an incredibly robust and reliable network."
Weaver thinks Eero solves that problem using mesh networks. Although not an entirely new idea—especially when it comes to business IT—the premise is that instead of piping through just one access point in the home, you use multiple access points for complete, reliable coverage.
Eero eschews some of the tech that allows for gigabit-level speeds—which 90 percent of us can't access or afford anyway—and instead supplies a consistent 100Mbps or better through your home.