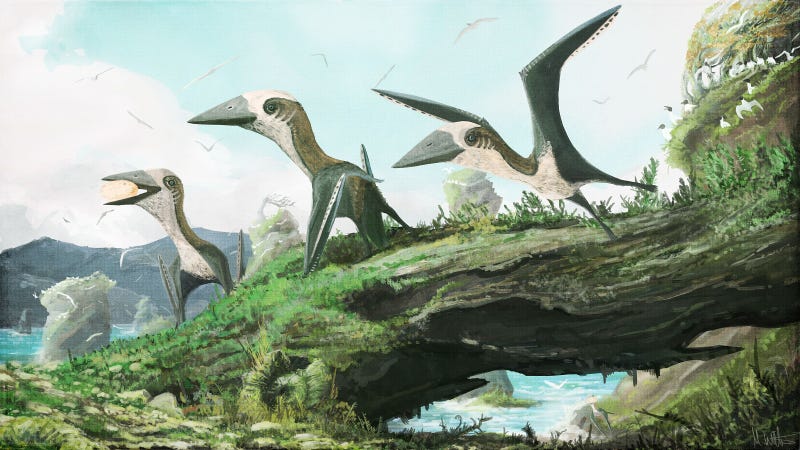 Scientists working in British Columbia have uncovered the fossils of a small Cretaceous-era pterosaur, showing this extinct flying reptile came in travel size.
Pterosaurs are an extinct group of flying reptiles that were extremely well adapted to flight. Most featured impressive wingspans, extending to between 13 to 36 feet (4 to 11 meters). Incredibly, the largest pterosaur was the size of a giraffe, boasting a wingspan of a small plane.
But the recent discovery of a tiny, cat-sized pterosaur in British Columbia shows that these flying reptiles also came in a pint-sized version. A new study published in Royal Society Open Science describes a rare, small-bodied pterosaur that had a wingspan measuring just 5 feet (1.5 meters). That's smaller than some condors and pelicans.