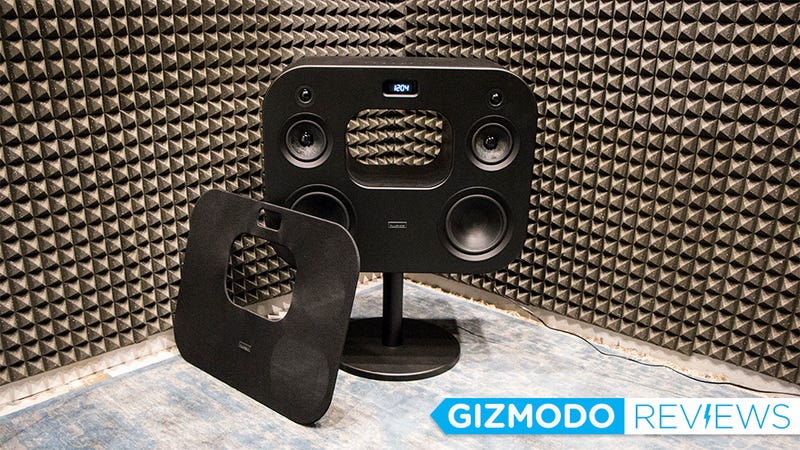 In a world that cherishes gadgets that keep getting smaller and lighter, the Fluance Fi70 is a big hulking WTF. The $500 Bluetooth speaker is as big as your parent's oldest television set and weighs in at a hulking 81 pounds. It's so ridiculous, so surprisingly handsome, and so cheap that I almost want to buy it. Almost.
When Fluance first offered to send Gizmodo a Fi70 for a review, we laughed. (See above.) Sure, the retro wood cabinet design looked slick. But who on Earth would want a massive cabinet of speakers, we wondered, when you can buy a truly fantastic Bluetooth speaker that's the size of a tallboy?
Reluctantly, I raised my hand.
I'm in the market for some new furniture. Specifically, I'm looking for something more compact than the endless array of media centers that will fit a 55-inch 4K TV—which I've yet to buy—and a set top box and maybe an NES. I'm also in the market for a sound system that could provide a little more boom than the shitty speakers in slim TVs, and also play bad disco music from my phone. The Fluance Fi70 is actually the perfect size for that! And the six-speaker set up seemed like could sound pretty good. So I tried it out for a couple weeks.