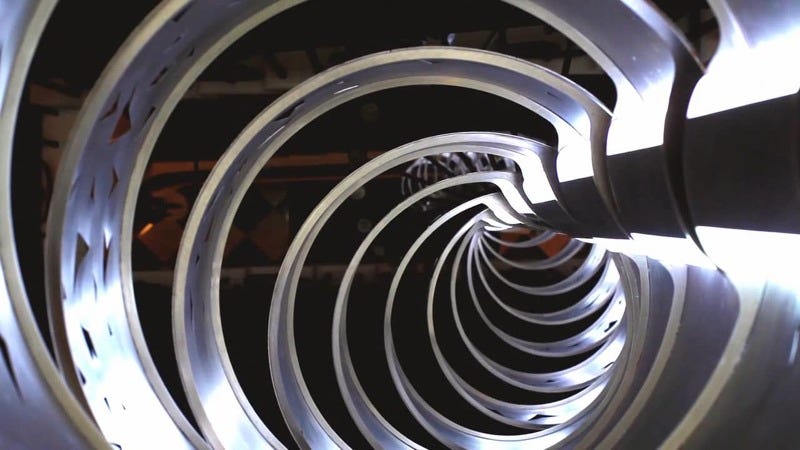 Murmurations are large flocks of birds, most notably starlings, that zip through the sky at high speeds without ever breaking formation. And those formations can be pretty spectacular. Small wonder they've inspired the design of a striking kinetic structure: the Murmuration Chandelier.
It's the creation of designers Richard Harvey and Keivor John, who built it out of 20 stainless steel rings of decreasing diameter, with starling shapes laser-cut into them. In motion, it resembles a spirograph as the rings spin about, at least if you happen to be standing underneath. As the designers told the Creator's Project:
When you look at a murmuration, the birds can seem randomly scattered across the sky – but then in a moment they align to make a beautiful shape and pattern. Like this, the chandelier fleets in and out from seeming disorder to precise spiralling patterns and shapes.