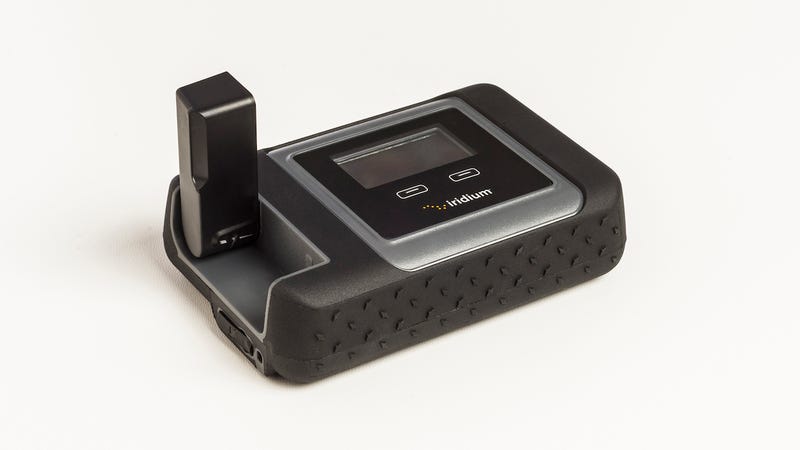 Look at this little guy. Small enough to fit in the palm of your hand, but powerful enough to enable you to make phone calls, text, and use data virtually anywhere in the world. Like, even on the peaks of remote mountains or in the middle of uninhabited deserts, thanks to the magic of satellites.
The Iridium GO! creates a Wi-Fi network anywhere, and allows you to connect up to five devices at once for little things such as making an emergency phone call, emailing the embassy, or downloading a map to keep from dying.
It also sounds extremely easy to use. Just flip up the antenna, and it connects to satellites and creates a Wi-Fi network with a range of up to 100 feet. Any iOS or Android phone or tablet can connect through Iridium's app (just make sure you download it before you hit the trail), and then you can use your phone similarly to how you normally would. This is a significant innovation.
While we've seen satellite-enabled iPhone cases, this has the advantage of connecting to multiple devices simultaneously (including Android devices), and giving you more flexibility in where it's used. In order to connect to the satellites, an antenna just needs to be able to see the sky. So as long as you're above ground and not under some sort of rainforest canopy, you should be able to connect from literally anywhere on Earth.