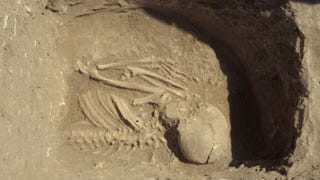 A new archaeological find in Turkey may have just answered a question about our ancestors that has persisted for thousands of years. Ancient farming may look a little less like what we imagined it as, and a little more like what we see today.
A paper from Stockholm University coming out in Current Biology on January 25th shares some new genetic analysis results from a dig of some Neolithic remains in the Anatolia region. Researchers compared their new sequences with not only several ancient samples dating back between 5,000-2,000 years old, but also modern genetic relatives from around the world today. To their surprise, there was significant overlap not just in ancient Europe and parts of Asia, but in modern ancestors as well.
What does this all have to do with the origin of farming? The remains archeologists have been digging up are approximately 6,700 years old. But other evidence of farming has been found that is far, far older by tens of thousands of years. And even if there is a genetic link between these remains in Anatolia and other areas of Europe, does that really tell us much? It does, but the link is a little messier than it may first seem.