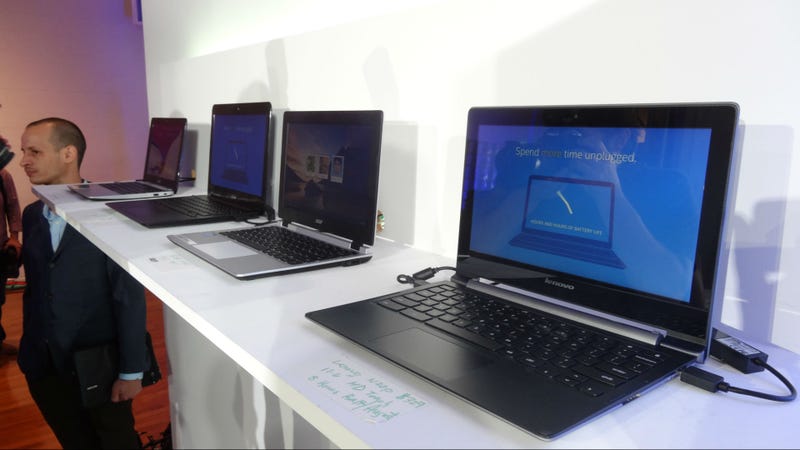 Intel has just unveiled a slew of new Celeron-powered Chromebooks at a press conference in San Francisco. The Chromebook market is about to get much more capable and much more competitive—here's what's in store.
Intel has already established itself as a major player in the ChromeOS landscape and now aims to expand its reach to even more to include a wider variety of devices.
The first such Celeron-branded Chromebooks will be made available based on Intel's Bay Trail-M SoC, a chip that offers enough power to run a full-on Chromebook, but also more battery life, all—ostensibly—for a pretty low price. There aren't many details on most of these upcoming devices but we know they're coming from Acer, ASUS, Lenovo, and Toshiba.